At Art of Touring, we are proud not only of our expert knowledge of our home city, Cologne. But we also take delight in sharing our knowledge of the whole Rheinland region on a number of regional excursions. A good example would a trip to see street art in Düsseldorf.
Düsseldorf: Cologne's local rival
A nice stop for travelers to our region would have to be the historic city of Düsseldorf. Founded in 1288, it is the regional capital and home to 620,000 Düsseldorfers. Some of them like to modestly describe their home as "Little Paris" – a term going back to Napoleonic occupation of the region in the early 19th Century. It is a sophisticated place home to one of the most important upscale shopping streets in the whole of Europe: Königsallee.
But there is so much more on offer here than just shopping. To experience the alternative side of Düsseldorf, our tip would be a walking tour of the Kiefernstrasse. A short U-Bahn ride away from the centre, it is an enchanting place of light, color and creativity.
The emergence of Kiefernstrasse's street art
Slated for demolition in the 1970's, the street became notorious in the early 1980s for squatting and political dissent. However today things have calmed down somewhat. The street is now home to around 800 people from some 45 different countries.
Running for 300 meters on both sides of the street is an open-air gallery painted straight onto the buildings. Visible here are monkeys, flowers, crosswords and much more. It is truly some of the most stunning street art in Düsseldorf.
The monumental amount of work was the brainchild of a local artist, Klaus Klinger. Klinger is a specialist in large-scale street art and has spent much of the last 30 years working with diverse communities to bring his vision to life. He came to Kiefernstrasse in 2004 with the aim of using the planning and the execution of the project as a means to bring people in contact with each other. After all, such artworks are inherently cooperative exercises. This means the artists involved must be as sensitive to the human and relational dimensions of their work as they are to the aesthetic.
In terms of the appearance, the aim was total coverage of brick and concrete with colorful paint. And they certainly achieved it. Even the street signs have been painted over in some places: the ultimate definition of the city as a canvas.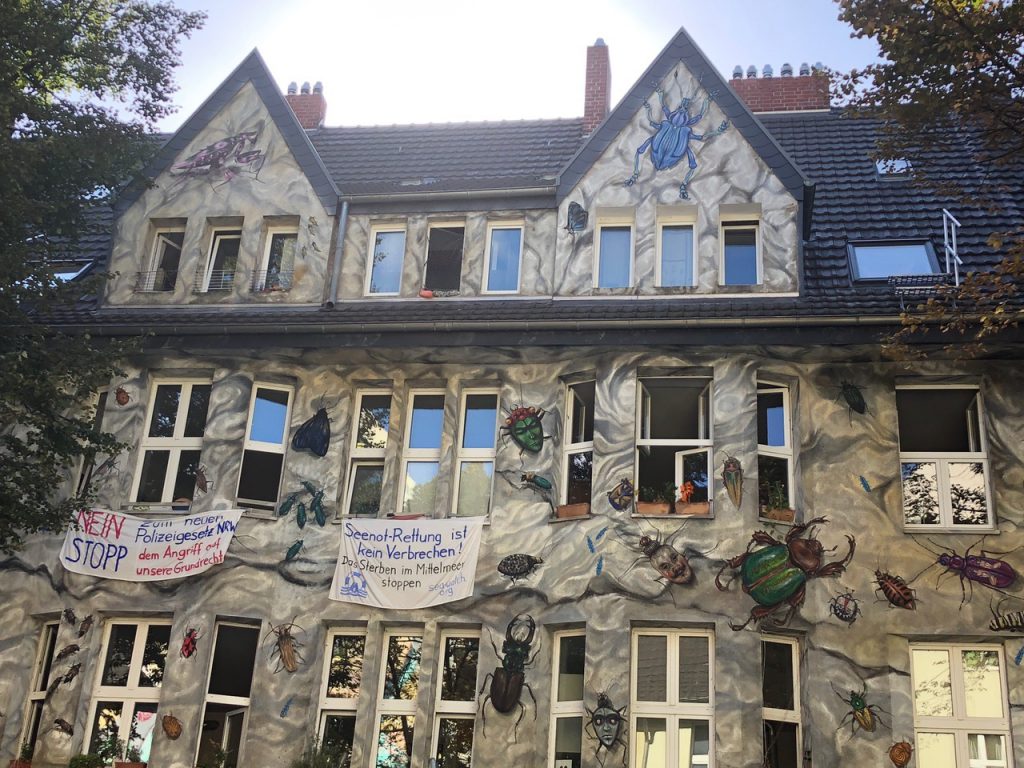 Street art as an art form: a Rheinland speciality
The artistic value of street art in Düsseldorf, as well as its monetary value, has grown over the last few years. If you are curious to find out more, a short trip north on the tram will take you to a new street art and urban gallery – Take a Butchers – which is also well worth a visit.
Other neighborhoods of Düsseldorf also offer excellent street art – the area of Bilk being a prime example. And of course in our home city, Cologne, there are also fantastic examples in neighborhoods like Ehrenfeld, Nippes and the Belgian Quarter.
---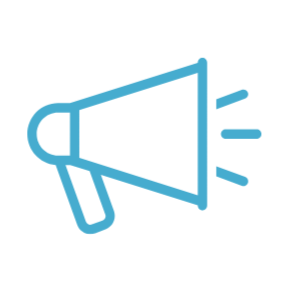 If you've made the trip to Kiefernstrasse, and loved it, or if you have other great places for street art in Düsseldorf, leave a comment below.
We love planning our tours to be tailored to the interests and passions of our clients. If you love graffiti and street art, our guide's local knowledge could offer you a great opportunity to discover what our region has to offer.
Contact us to find out more or write a comment below.