Excursions
Dive deep into the Rhineland with tailored excursions in cool destinations
Our core destinations are located throughout the Rhineland area, allowing us to offer the full scope of excursions suited for all sorts of clients.
Not afraid to venture off the beaten track, we help our clients craft the perfect German adventure ideally suited to their itinerary needs and wants. From small towns in the wine region to bustling cities in the heart of Europe, you can have your choice of premium destinations throughout Western Germany.
The Art of Touring destination experts will help design an appropriate program just for you. Whether your excursion revolves around visiting one single location, or requires complex destination management components, our team is guaranteed to create a seamless package of customized services and excursions.
Where can we help you go?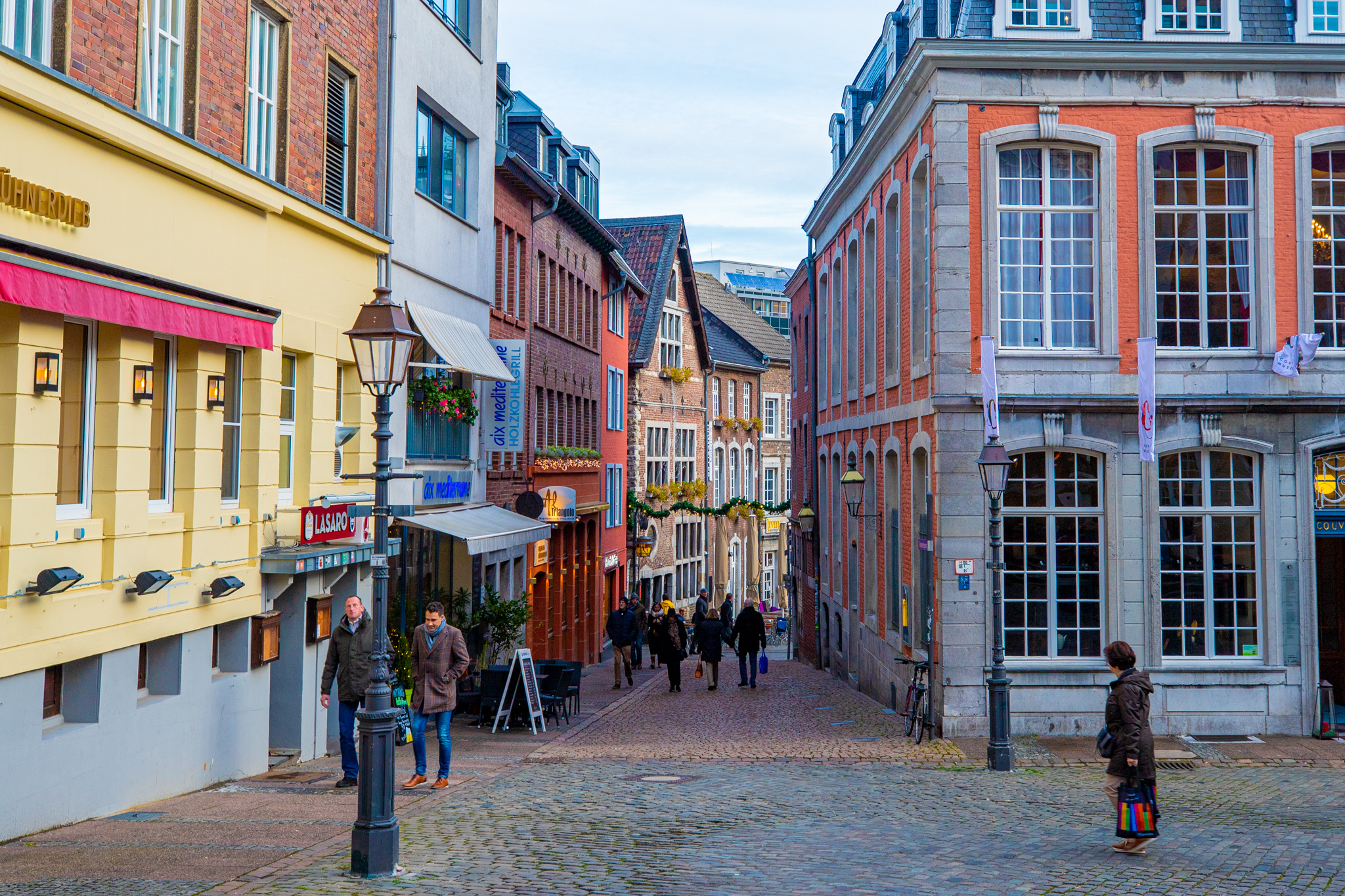 Aachen
Home to Germany's very first UNESCO World Heritage site, Aachen is the jewel of the western edge of the country. Dating back thousands of years, Aachen was home to Charlemagne (Charles the Great). Be amazed by the Carolingian cathedral, eat local cookies, and soak in thermal waters at Carolus spa.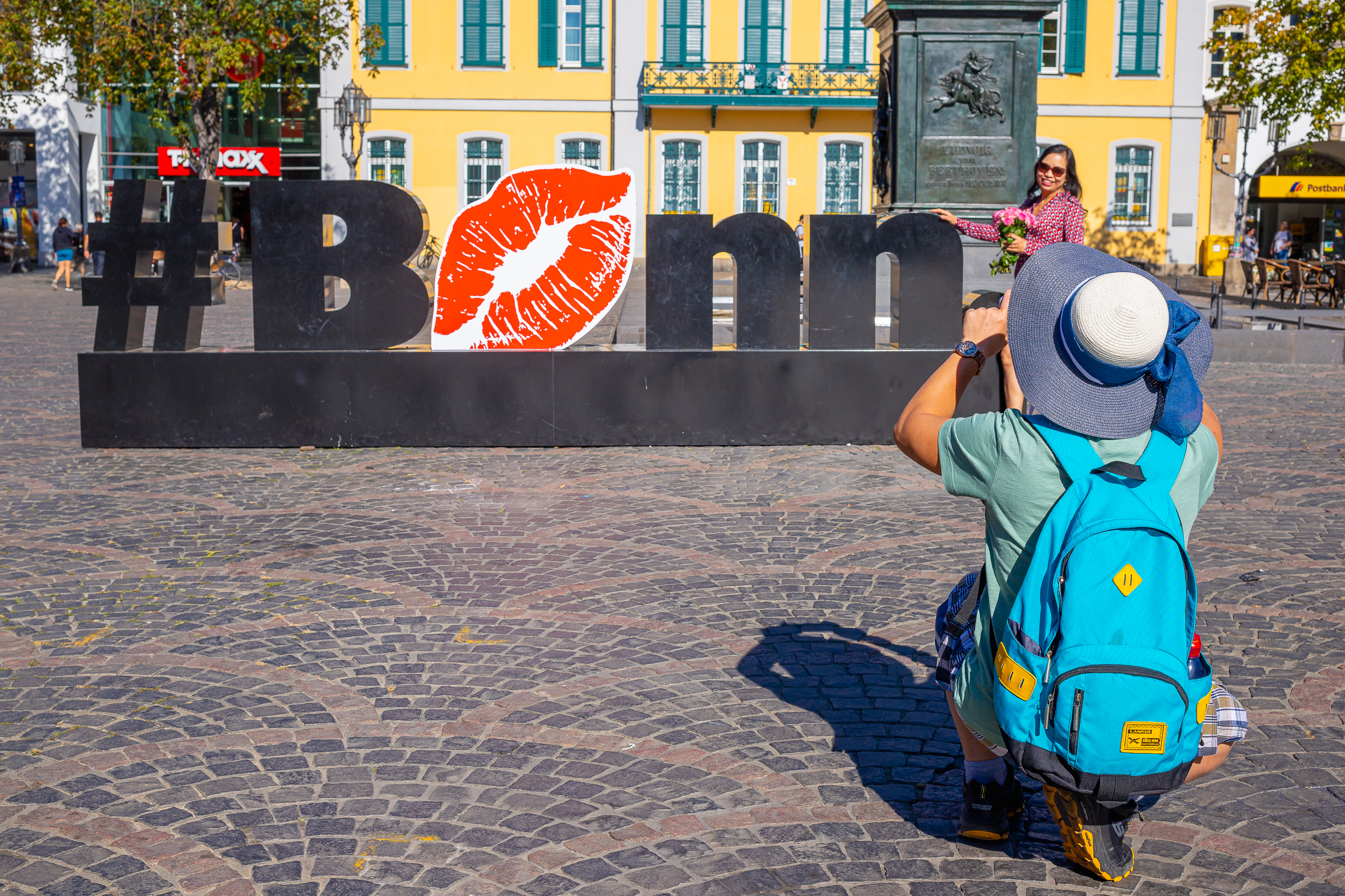 Bonn
Formerly the capital of West Germany, Bonn is a small city with a big history. Explore Poppelsdorf Palace, relax at the botanical gardens, and learn about its most famous resident — Ludwig van Beethoven. You can indulge your sweet tooth at Haribo, the candy maker originating from Bonn.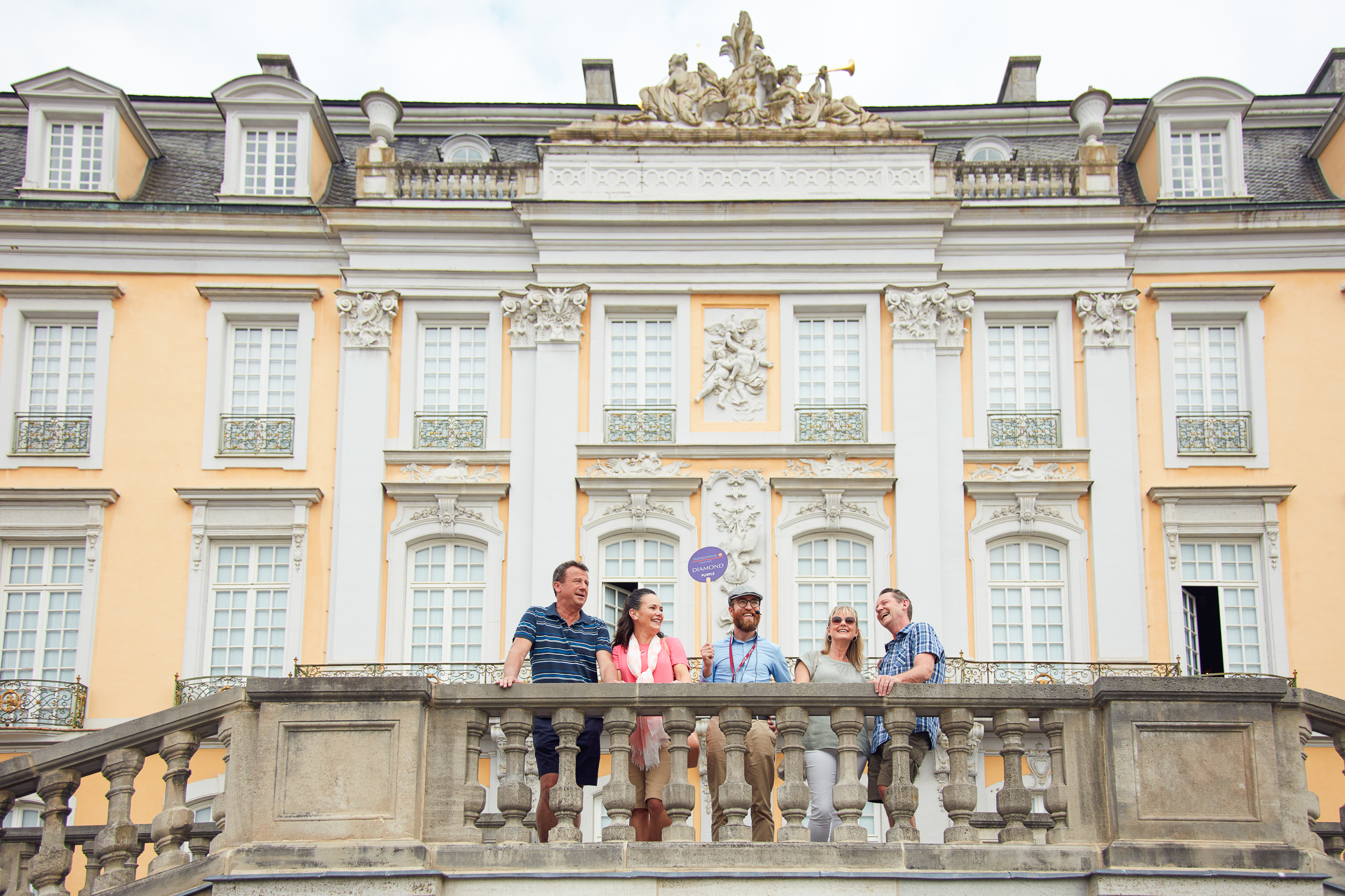 Brühl
The palace in Brühl is one of the best examples of German Rococo architecture. It even has UNESCO World Heritage Status! Visitors can see ornate royal apartments with furniture from the same period. Outside are some of the best French baroque gardens to be found in Germany.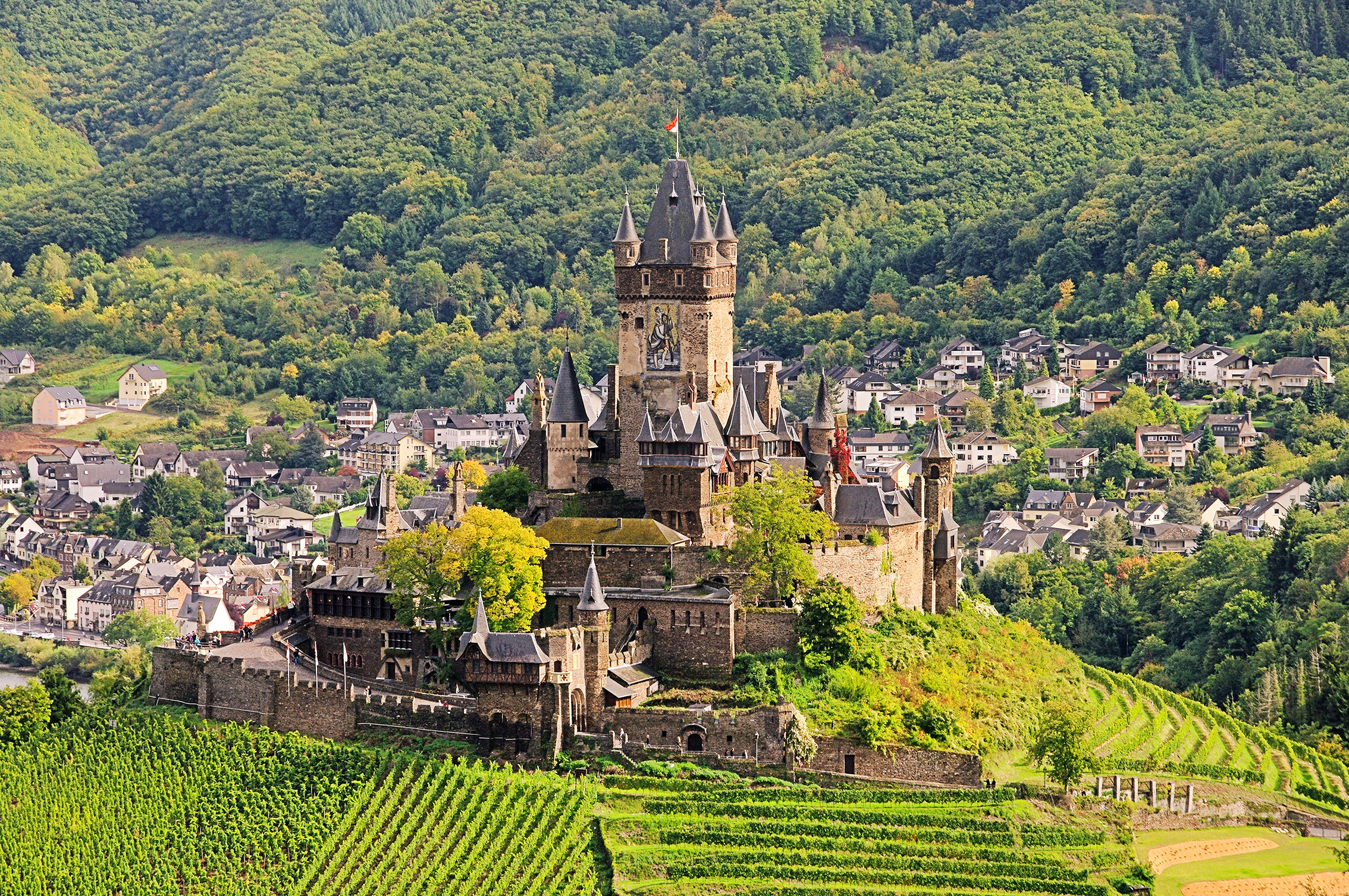 Cochem Castle & Eltz Castle
Germany boasts an impressive number of castles — over 20,000 of them! Two of the most Instagrammable castles are located in the Rhineland region. These well-preserved castles are well worth planning an excursion around!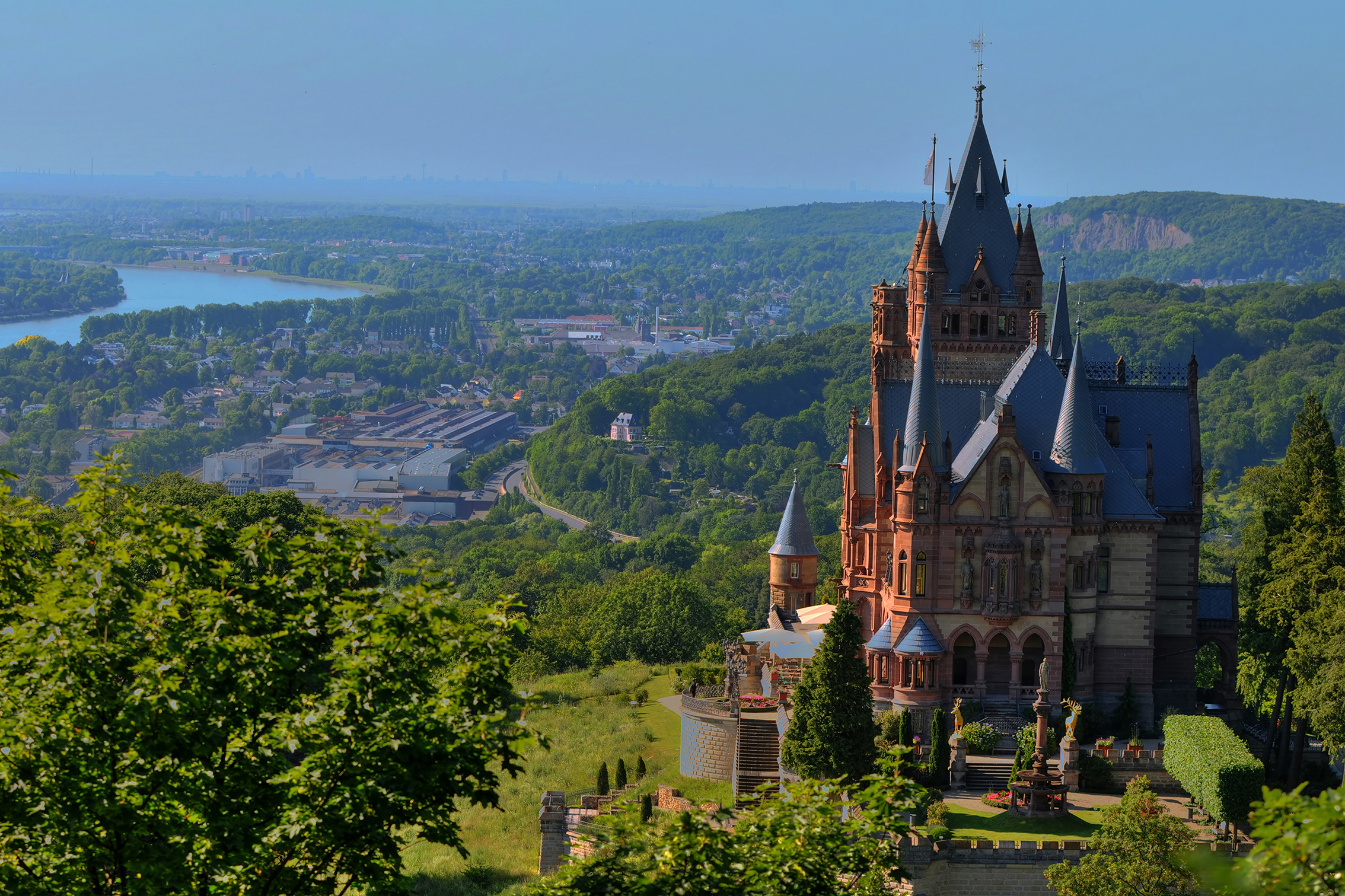 Drachenfels & Siebengebirge
Relax at Germany's first nature reserve, Siebengebirge Naturpark. This is a great area for hiking and biking. Nearby is Drachenfels Castle. The interior is impressive, but the views of the Rhine River valley are even more spectacular.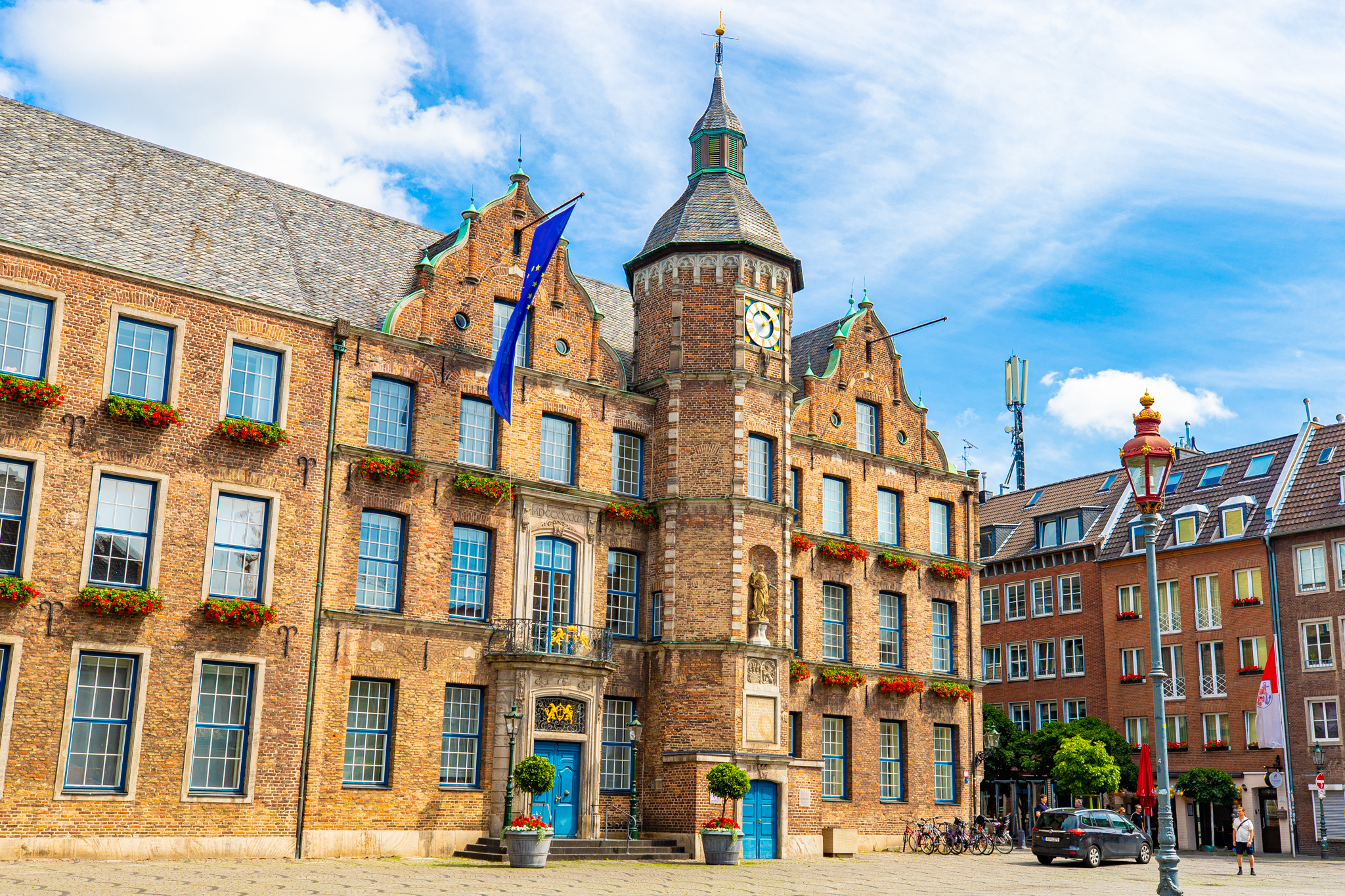 Düsseldorf & the Mediahafen
Düsseldorf is a stylish and sophisticated city with a lot to offer in the way of culture and architecture. See renowned art museums, shop high-end brands along "Königsallee" and marvel at award winning buildings.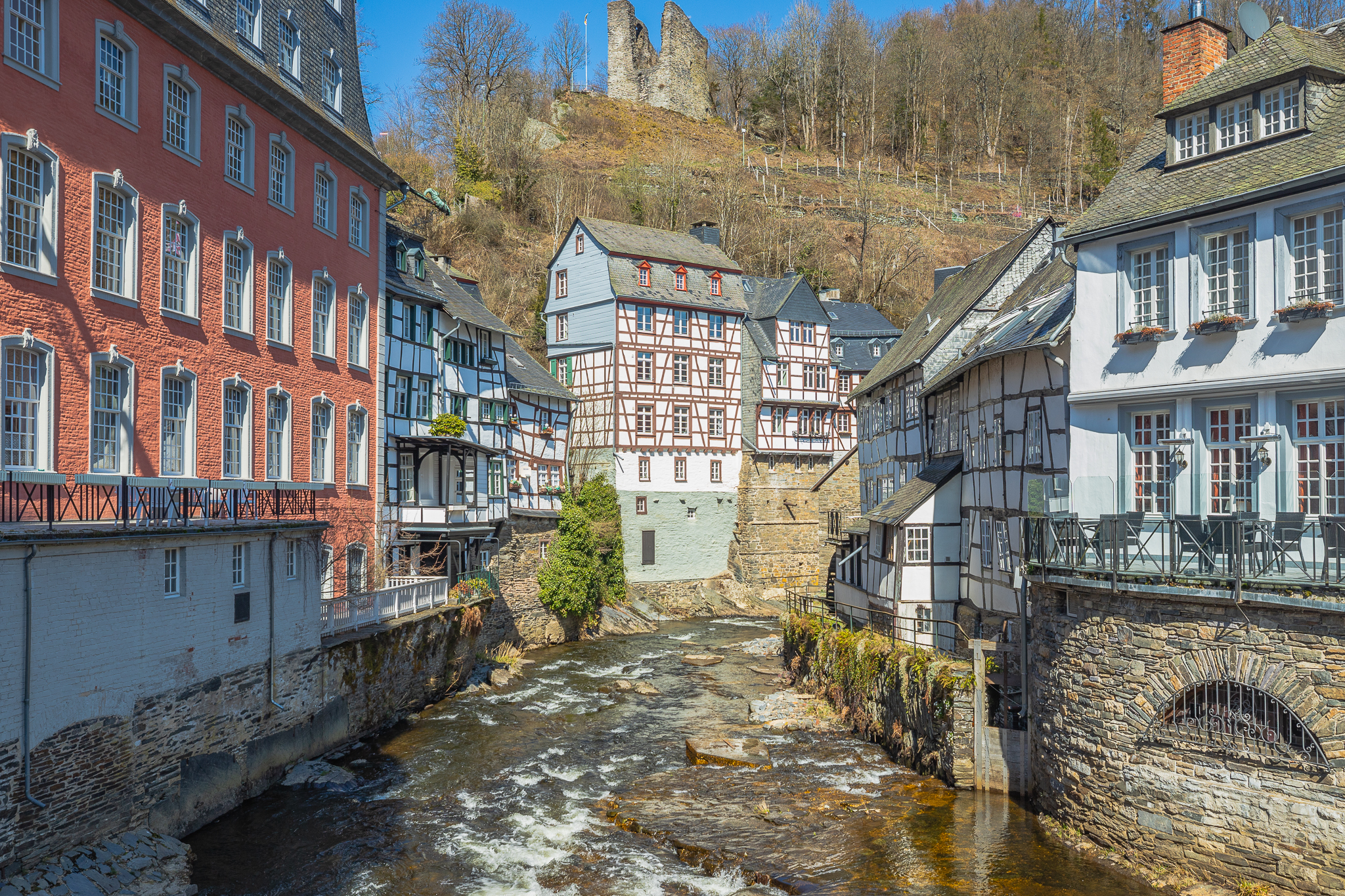 Eifel National Park
Enjoy a restful experience in the rural areas surrounding Cologne, locally referred to as the Eifel. Visitors are dazzled by old abbeys, thick forests, sweeping vistas, and adorable small towns like Monschau and Bad Münstereifel.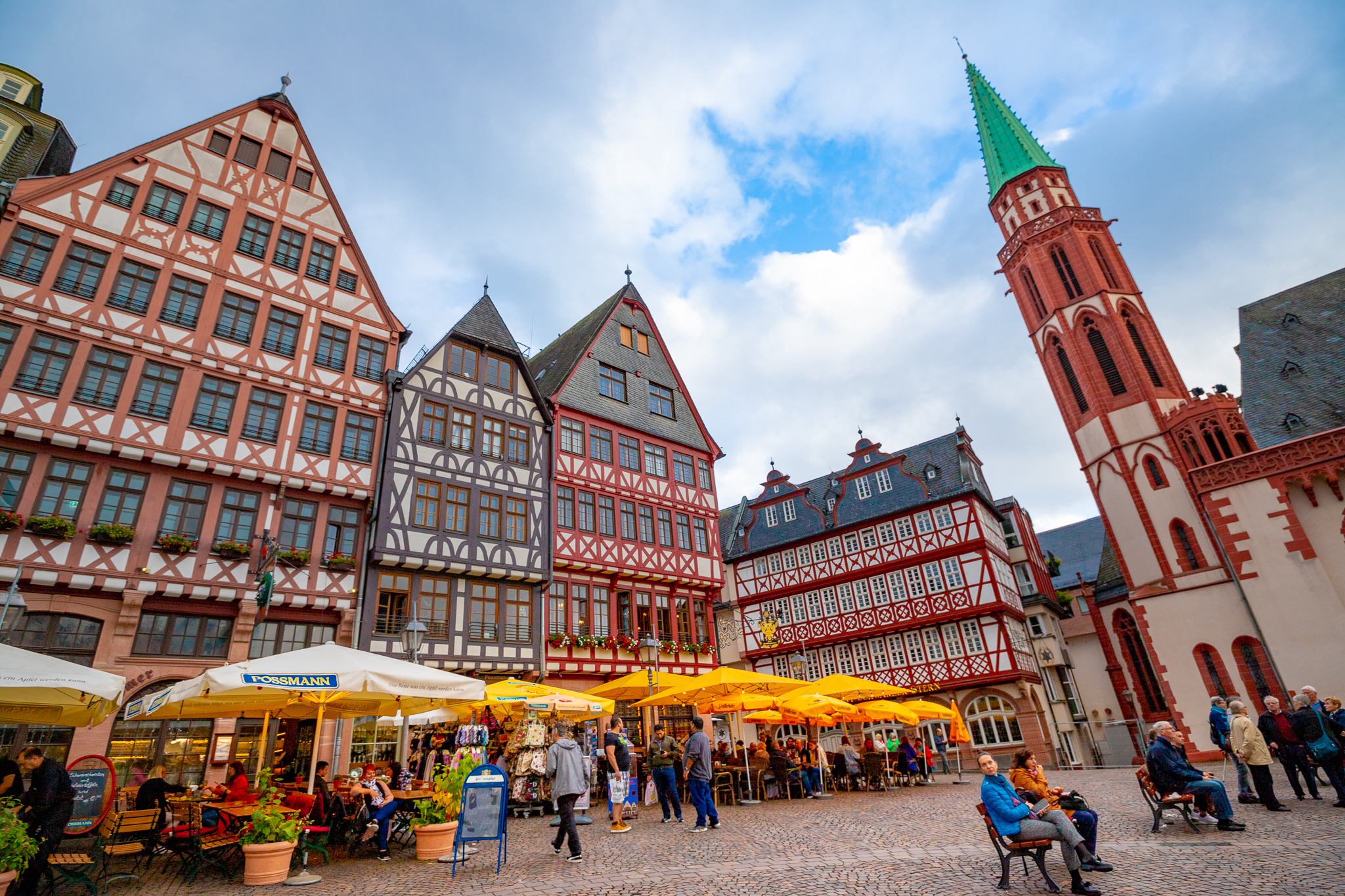 Frankfurt
Explore the buzzing metropolitan city of Frankfurt, one of the most important cities in Europe. Visit Römerplatz, gaze at the city's impressive skyline along the Main river, and drink Apfelwein, a fruit wine that is beloved by locals.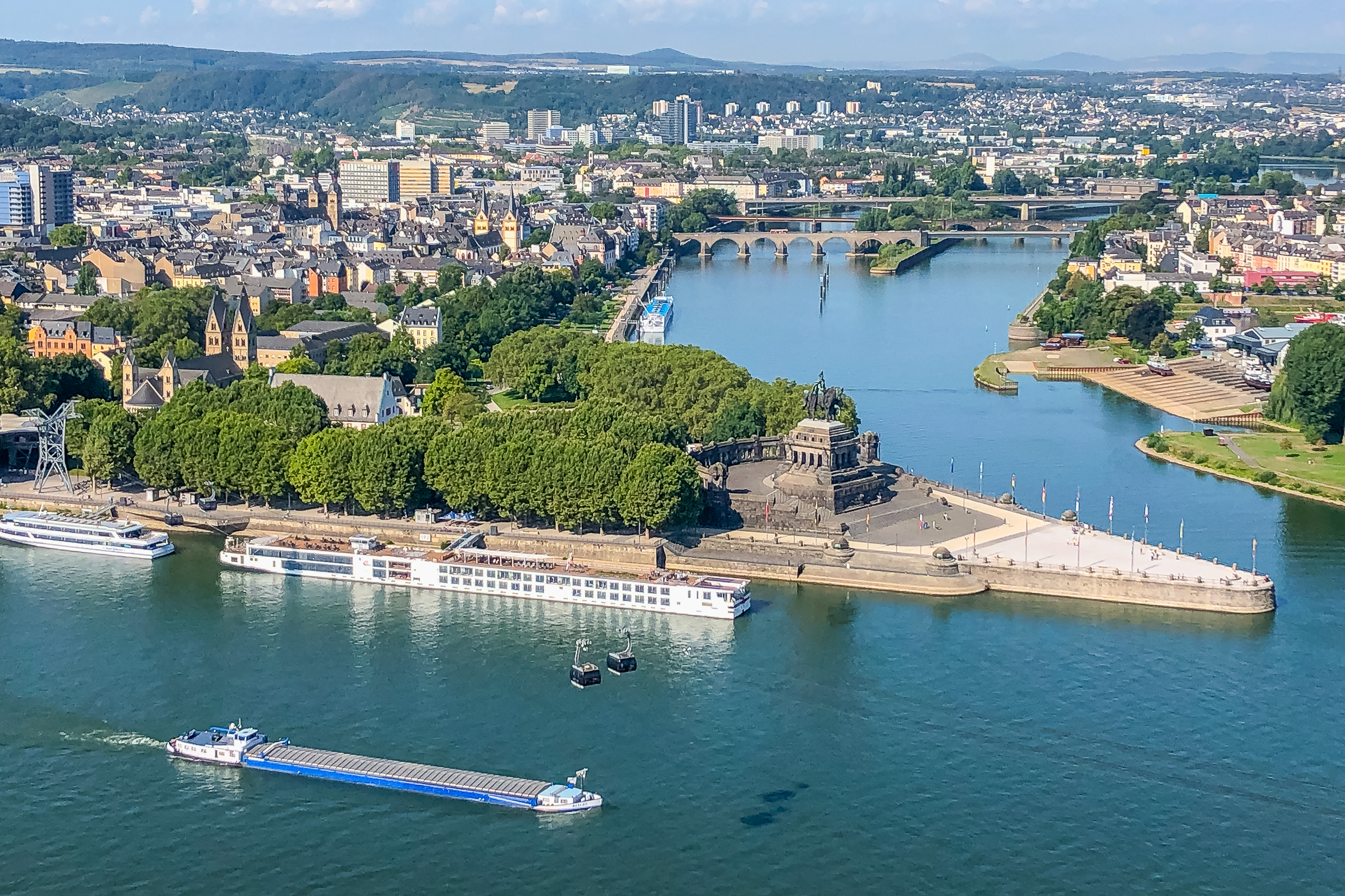 Koblenz
Sitting at the confluence of the Mosel & Rhine Rivers, Koblenz has played a critical role in history for over 1,000 years. Take a cable car to the gorgeous Deutsches Eck viewpoint, learn about the city's history, and sample local wine.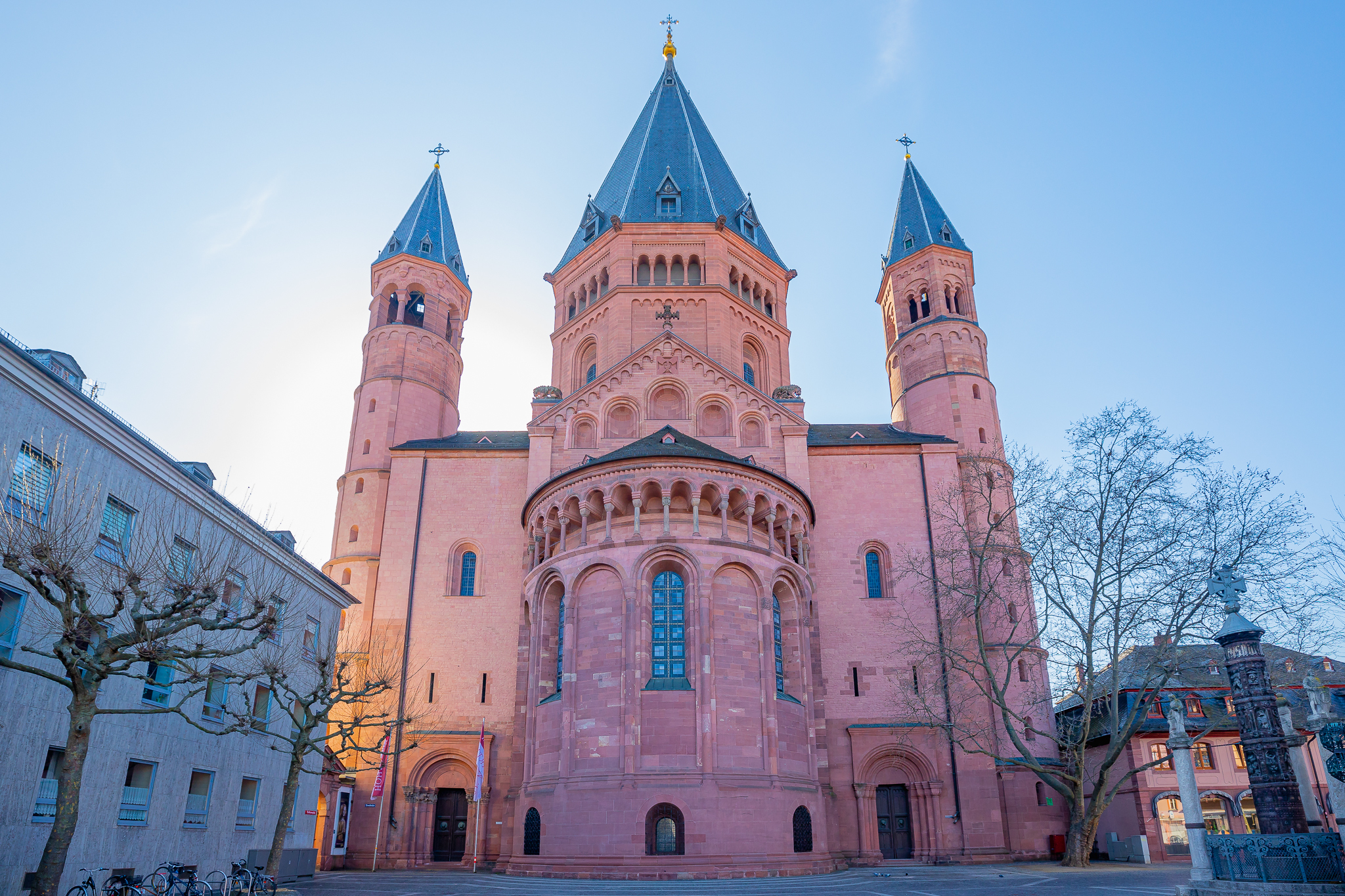 Mainz
Mainz boasts a rich heritage, flush with museums and cultural attractions. Admire the pink sandstone main cathedral, see fascinating displays about famed inventor Gutenberg, and sample some wines at a historic vintner.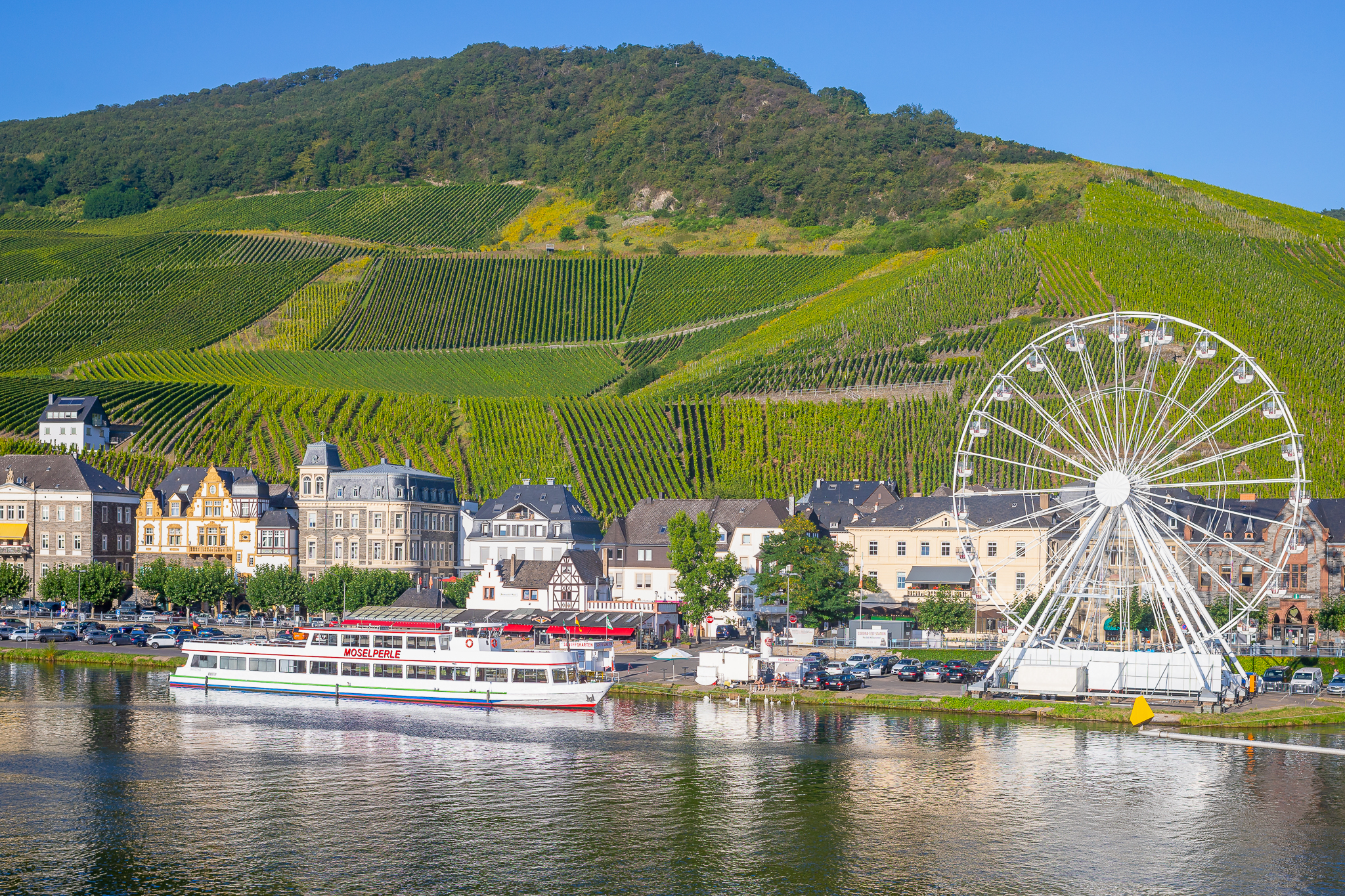 Mosel Wine Region
The often overlooked Mosel Valley is one of Germany's prettiest regions with some of the best Riesling wineries in the world. Follow the serpentine river as it carves horseshoe bends and passes by charming half-timbered houses.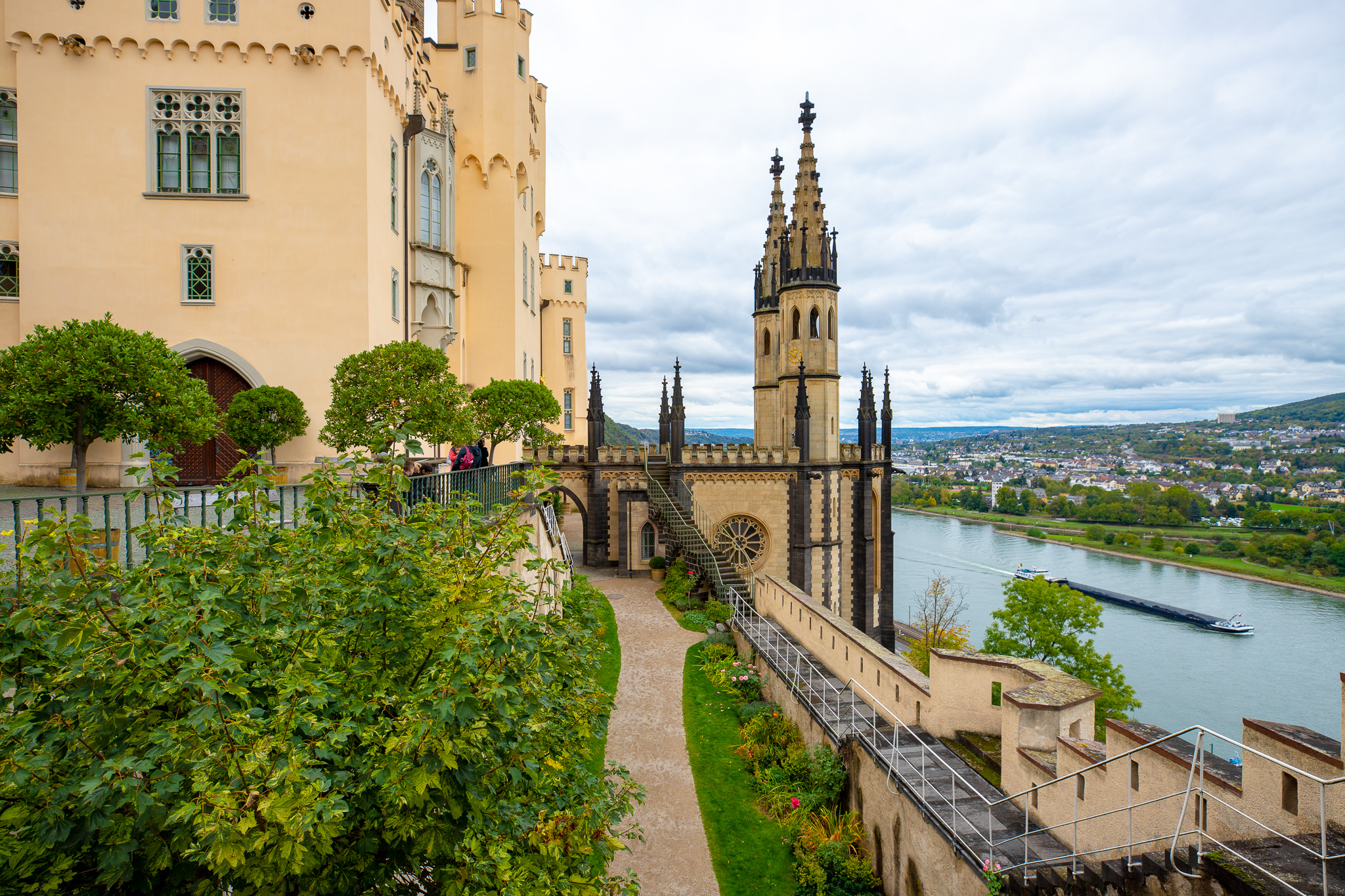 Romantic Rhine
The upper middle Rhine Valley has a rich legacy of impressive medieval fortresses, quaint villages and breathtakingly steep vineyards. Spanning over 100km, the entire Romantic Rhine was declared a UNESCO World Heritage Site.
Interested in developing a custom excursion? Reach out to us today!