Cologne is a magnificent city situated in the heart of northwestern Germany. It is the fourth largest city in the country, and one of the most important centers for culture and the economy in western Germany. With its advantageous location on the Rhine River, Cologne is a perfect jumping off point for exploring the region on a vacation in North-Rhineland Westphalia.
Though many visitors to Cologne are sure to visit popular day trip destinations, such as Charlemagne's city of Aachen or the cherry blossoms in Bonn, there are plenty more hidden gems to discover. After visiting the major tourist attractions, we recommend scratching beneath the surface of Cologne's fascinating history and exploring some of the most unique and unusual destinations surrounding the city. Curated from our network of local experts, this is the ultimate guide to secret day trip destinations around Cologne that you need know about.
Art of Touring loves to bring travelers to lesser known locations and unusual places, because it gives our guests a more authentic and local experience. If you are interested in developing a customized itinerary including any (or all!) of these alternative day trips from Cologne, contact us today for a quote!
These are the Best Alternative and Unusual Day Trips from Cologne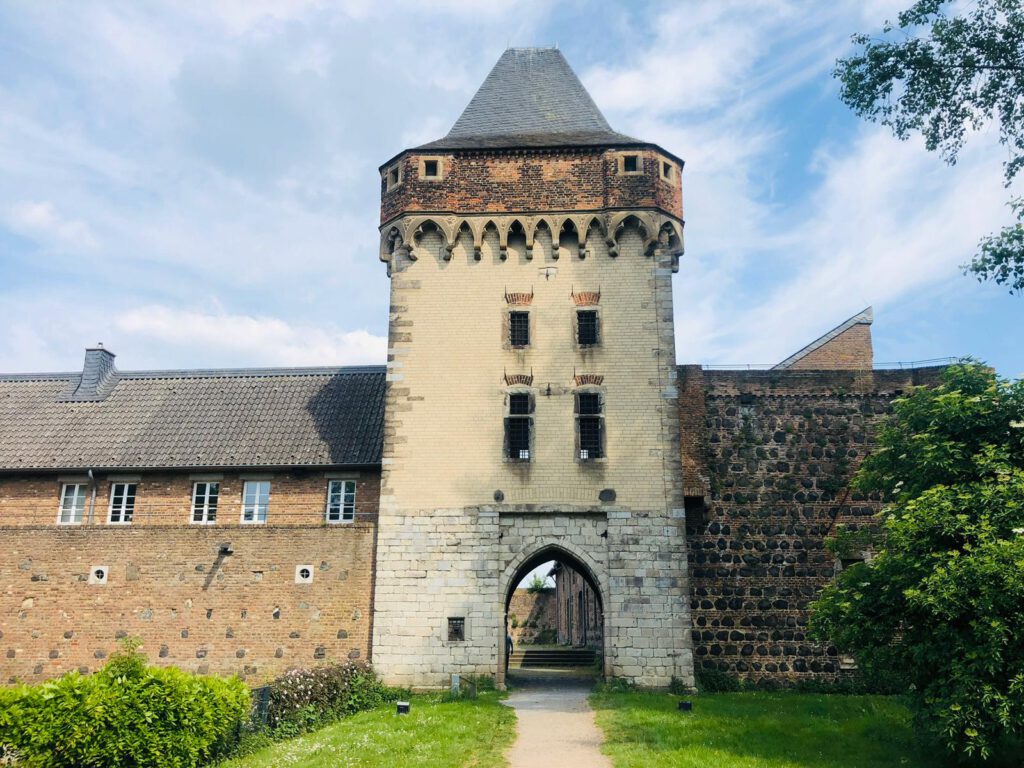 Zons
For a charming look back into medieval times, a visit to Zons is a perfect alternative day trip from Cologne. Located within the city limits of Dormagen, about halfway between Düsseldorf and Cologne, Zons has been called the Rothenberg ob Tober of Nordrhein-Westphalia – aka one of the most picturesque medieval villages. Sometimes described as a fairytale village, Zons has a number of buildings that date back over 1,000 years! 
The picturesque old town is the main area to explore, with foundations dating back all the way to the 7th century. The heyday of Zon's history ran from the 13th century to the 16th century when the castles was fortified and it became a toll center for shipping traffic along the Rhine. Remaining today, you can admire the medieval tower and city walls. Don't miss a peek at a 600-year-old looming windmill just on the outskirts of the village.
Due to its proximity to nature, the best way to see Zons is by bike. You can easily bike around and even cross the river for some exceptional views of the Rhine and surroundings. This is also a great place to stop during a longer cycling trip between Düsseldorf or Cologne.  The paths are well marked and maintained, so this is an ideal ride for beginners and people of all skill levels.
Schloss Dyck
Located north of Cologne, Schloss Dyck is a gorgeous moated castle that dates all the way back to the 11th century. A visit to this castle offers a classical experience with its historical exhibition and beautiful design. Schloss Dyck is a perfect place to visit for horticulturalists, thanks to the fantastic gardens surrounding the park. The picturesque moat surrounding the castle makes this location incredibly Instagrammable.
You can easily let the hours slip by lounging on the lawn while sampling some delicious local produce at the on-site farm shop. If you need some more formal refreshment after a walk through the garden, there is a very nice cafe restaurant open just next to the entrance to the castle's main courtyard. To really experience the castle, book a night at the hotel! You'll sleep like royalty in one of their nine stylish and historic bedrooms with breakfast and a private tour of the castle included.
Zumthor Field Chapel Bruder Klaus
Born in Switzerland in 1943, Swiss-born Peter Zumthor is a renowned architect whose work can be found around North Rhineland Westphalia. Known for his refined style, he even has a building in the heart of Cologne! Attracting attention recently for his designs of the $650 million renovation of the Los Angeles County Museum of Art (LACMA), Swiss-born Peter Zumthor is, according to Brad Pitt, a master of "light and shadow".  While there are certainly more authoritative voices in the architectural world, Pitt has a point.
One of the unique and alternative day trips you can take from Cologne is to Zumthor's Field Chapel. The purpose of the Field Chapel is to create a space of reflection, meditation, peace, prayer and spirituality. It is a form which is unapologetically manmade, but transcends the human hand and engages with themes of nature.
Nature can be witnessed inside. The concrete was cast around wooden trunks, which were then burnt to leave a charred, natural interior. It is a peaceful place of reflection, appropriate to its religious use as a chapel. Going inside is a unique experience. The space is small but totally unreal, composed from the void left when a whole load of wood, which had been encased in concrete, was burned.
Getting there
The chapel can be reached by car. But you can only get within 1.5 km (1 mile) of it by car. Then you have to go by foot on the "Pilgrimage Way" (Pilgerweg) before arriving at the field. The more romantic way to visit the Field Chapel is by train and bicycle. You can take your bike on the RE24 from the Cologne Central Station (Hauptbahnhof) with a RegioTicket. This can be bought from the machines at the main station or via the KVB App. After 50 minutes' journey, you reach Satzvey. From there, it is a 20 minute bike ride through country lanes to get to the chapel.
Altenberger Dom
Altenberger Dom is a gothic gem set in a beautiful green setting. The history of the cathedral dates back to 1259 when an abbey was constructed here by an order of Cistercian monks. For centuries it was used as the resting place for the local rulers of this region: the counts and dukes of Berg and Jülich-Berg.
A visit to the Altenberger Dom allows visitors to appreciate the gothic architecture in a totally different context than that offered by Cologne's cathedral. The bright white interior feels somehow cozier and more atmospheric. Plus, there is rarely a large crowd here, so you might feel quite alone inside during your visit. With luck or a bit of planning, you might be able to catch part of their well-regarded music programme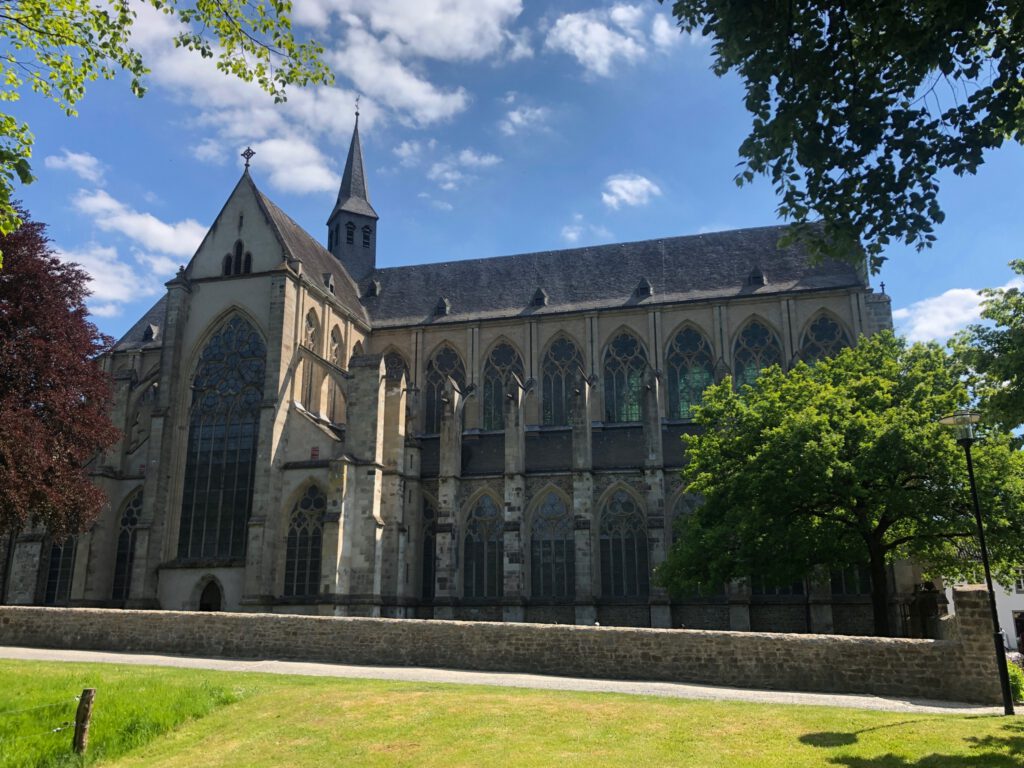 Schloss Paffendorf
More off-the-beaten path than other castles in North Rhineland Westphalia, the Paffendorf Castle is one of the many castles and mansions in the Erft lowlands west of Cologne. It was built in the 16th century consisting of a multi-wing, two-storey mansion and a bailey enclosing a spacious courtyard. After its initial construction, the castle fell into a state of disrepair. It was essentially reconstructed in the middle of the 19th century, which explains the castle's current neo-Gothic appearance.
Perhaps the most impressive of Schloss Paffendorf is the 7.5 hectare park that surrounds it. Extensive waterways and numerous striking trees, such as old growth sequoias, gingkos and giant cedars, make this park a naturalist's dream. The castle is surrounded by a beautiful moat that always seems to have blooming lily pads and fish adding to its bucolic appeal.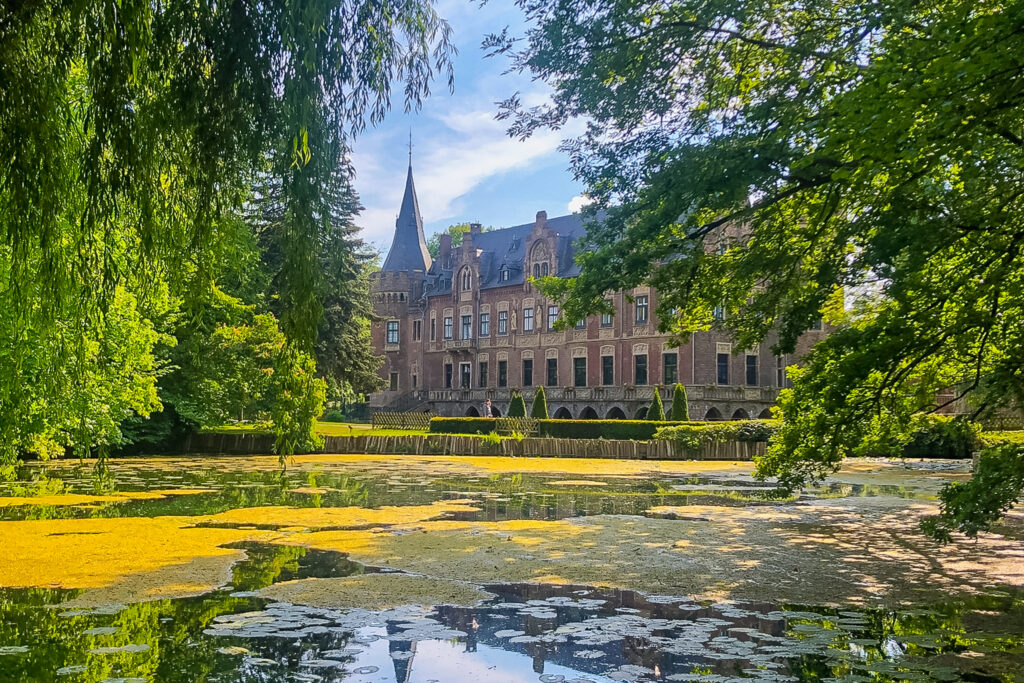 Stammheim Sculpture Park
Just on the outskirts of Cologne near Leverkusen, you can find a peaceful art oasis – the Stammheim Sculpture Park. Because of its close distance, this is an excellent day trip to do by bike. The ride will take approximately 45 minutes, through beautiful parks and along the Rhine River. Celebrating its 20th anniversary, this open air gallery is full of sculptures from regional, national and international artists. There are over 70 sculptures throughout the garden and new ones are added each year as part of their rotating installation. You can easily meander through the groves of 200 year old giant trees for a relaxing experience admiring art.
Are you planning a trip to Cologne? Let us help you organize your itinerary.