Any local would tell you that there is more to do in Cologne than the cathedral, old town, and chocolate museum (as nice as they are). Cologne is a city full of quirky neighborhoods, friendly locals, and cool hidden gems just waiting to be discovered by travelers. Here at Art of Touring we love showing people the alternative sights of Cologne.
One of our favorite local areas to explore is Rudolfplatz.
Rudolfplatz is a bustling pedestrian square located near the city center that dates all the way back to Roman times. Cologne residents will often use Rudolfplatz as a meet-up place, thanks to its central location and cool surrounding attractions. It is the perfect jumping off point for exploring the Belgian Quarter, Cologne's coolest neighborhood, and also hosts pop up events throughout the year. Surrounded by independent shops, trendy bars and restaurants, and interesting street art, we are confident you will love seeing this alternative area of Cologne.
Keep reading to discover interesting and alternative attractions near Rudolfplatz.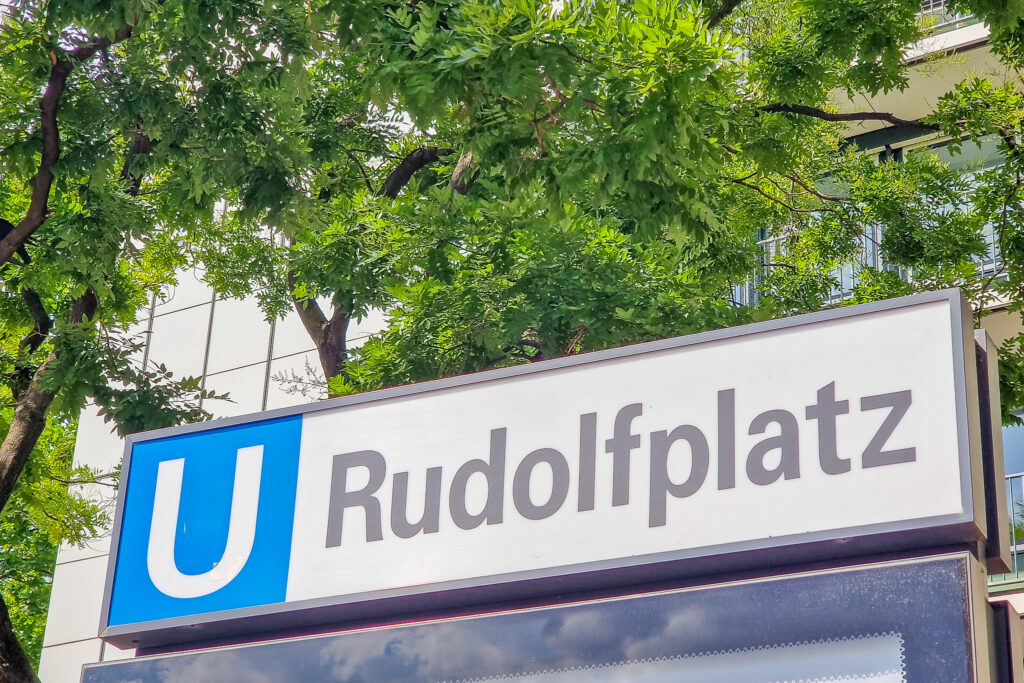 Hahnentor
In the middle ages, Cologne was surrounded by walls built in the 12th century. Rudolfplatz was the most important entrance into Cologne, thanks to the large gate called Hahnentor. The gate leads directly from Aachen, where Emperors of the Holy Roman Empire were crowned, to the Cologne Cathedral. The cathedral was the most important religious site in the Empire, housing the relics of the three Magi. In fact, they are still there!
Following rapacious urban expansion in the 19th century, much of the city's walls were torn down. They were seen as an old-fashioned hangover from a more primitive time. Only three of the wall's twelve original gates remain intact, of which the Hahnentor is one. As you walk through this ancient gate, you'll be struck by the fact that this very same structure has been used for centuries. Even today Rudolfplatz remains a major artery of the city with thousands of people passing through it every day on trams, bicycles and cars.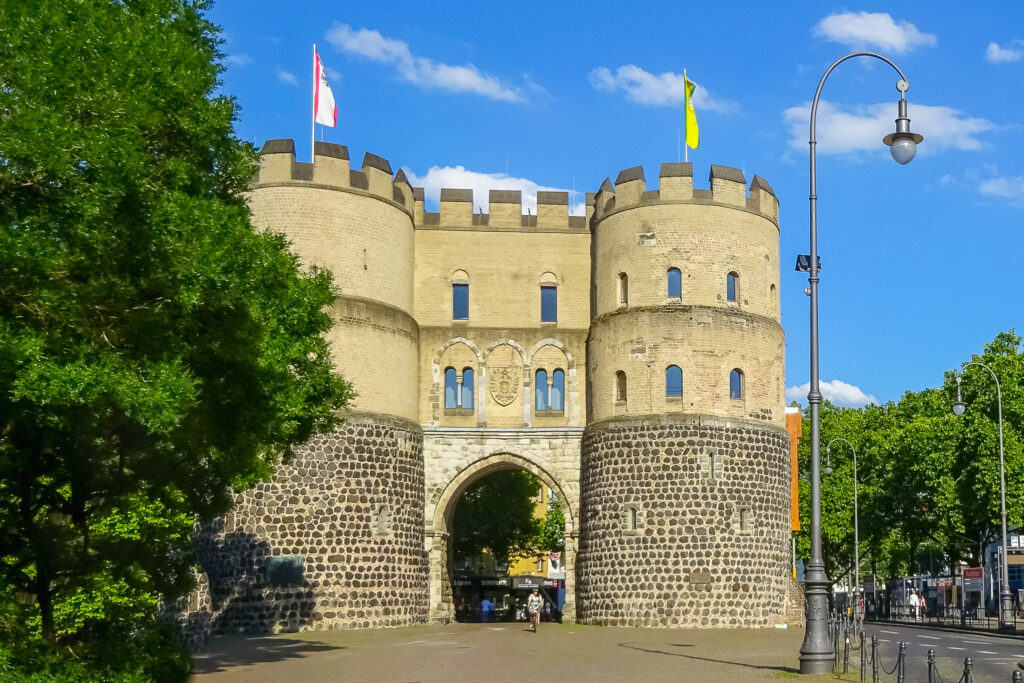 St. Aposteln Basilica
Of course the Cologne Cathedral is the most famous church in Cologne, but there are many other impressive ones in the city. One of those, St. Aposteln Basilica, sits only a stone's throw away from Rudolfplatz. It is a perfect alternative sight to see in Cologne! This grand Romanesque church is dedicated to the 12 apostles with beautiful murals and stained glass. St. Apostlen Basilica is also considered to be the focal point of Cologne's church music scene with three large organs. In partnership with a professional orchestra, the church will occasionally host public concerts. You can check for any upcoming concerts on the church's website.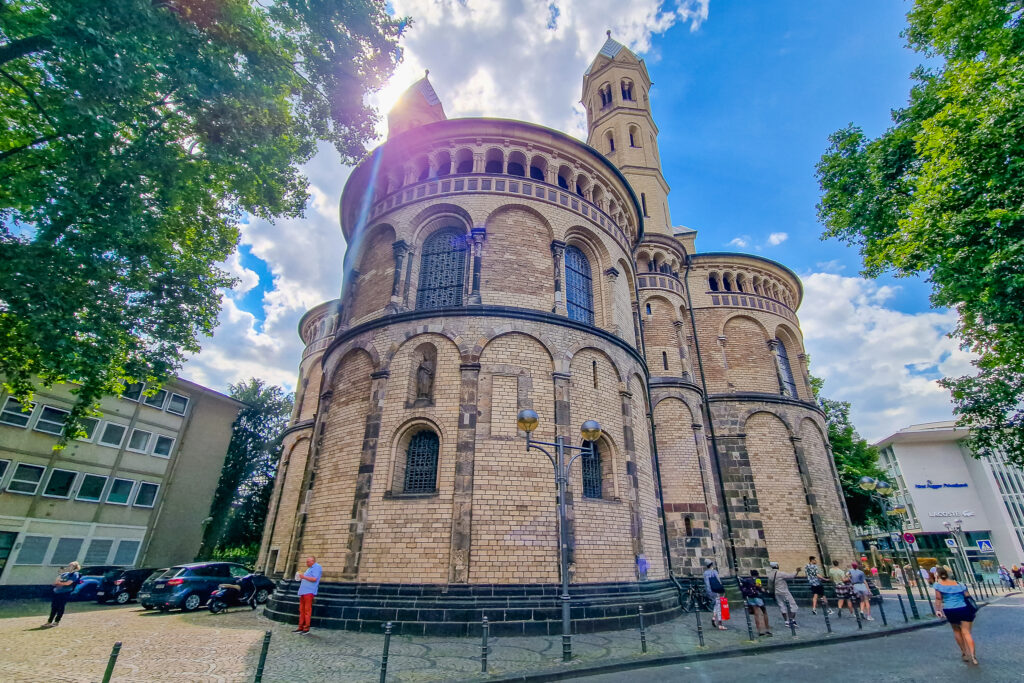 Belgian Quarter Neighborhood
Considered one of the coolest neighborhoods in Cologne, the Belgian Quarter sits directly west of Rudolfplatz. It is named after the many streets in the neighborhood which refer to mostly Belgian and Dutch cities. Characterized by stylish bars, bustling cafes and locally owned boutiques, the Belgian Quarter just feels cool. You'll see a great snapshot of Cologne locals hanging around here, giving you an authentic taste of the Kölnisch culture.
The Belgian Quarter has long been a destination for people looking for something a little bit different. Art of Touring offers a guided walking tour of the Belgian Quarter on our "Alternative Cologne" tour. We love showing visitors a totally different side of Cologne than they see around the Cathedral and in the Altstadt. If you want to deep dive on this alternative destination in Cologne, contact us today!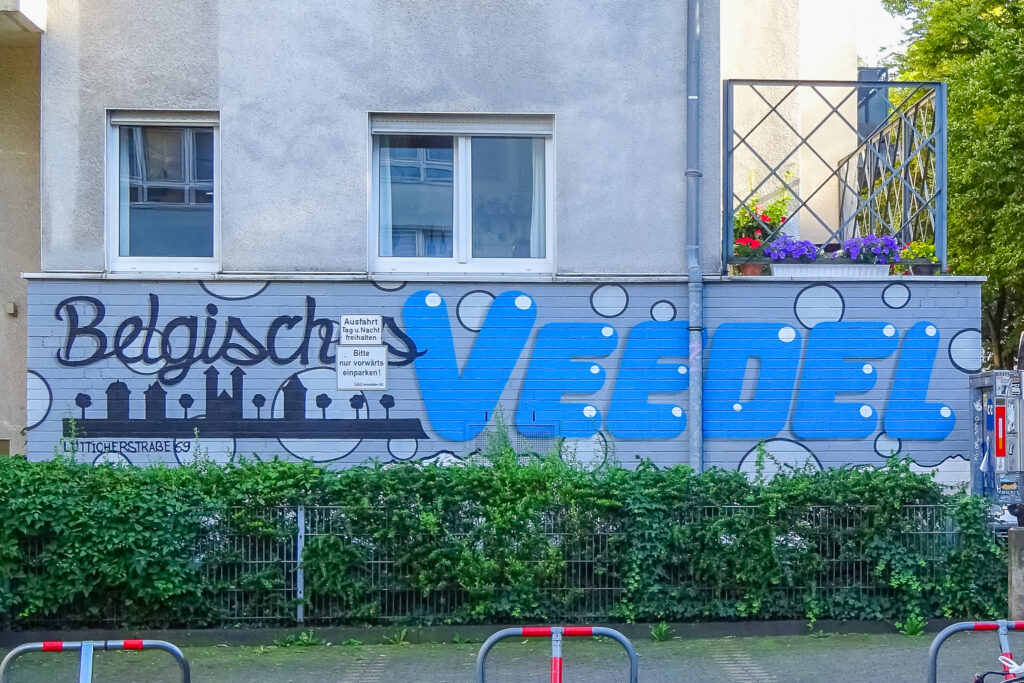 Seasonal Markets
Because Rudolfplatz has a large open area directly in front of the Hahnentor, it is the perfect place to hold seasonal pop-up markets. From April through December, you are likely to find a pop-up market in Rudolfplatz! There are the weekly food and farmer's markets on Wednesdays 11.00am to 6.00pm and Saturdays 8.00am to 2.00pm. In addition, every Thursday evening from 4.00pm – 9.00pm you can check out the "meet and eat". Similar to a street food festival, there is a fantastic range of food stalls perfect for a casual date or meeting with friends.
A few times per year, there is a traveling antiques markets that comes through Rudolfplatz. Dig for hidden treasures and try your hand at bargaining! If you visit Cologne in December, you will find two of the city's best Christmas Markets in Rudolfplatz. The classic Nikolaus Dorf market is a Santa themed Christmas Market offering a classic range of Christmas market products. Just around the corner on Mauritiuswall, you will find Cologne's only LGBT Christmas Market, Heavenue. It is a sparkling and multi-colored addition to the city's Christmas market offer.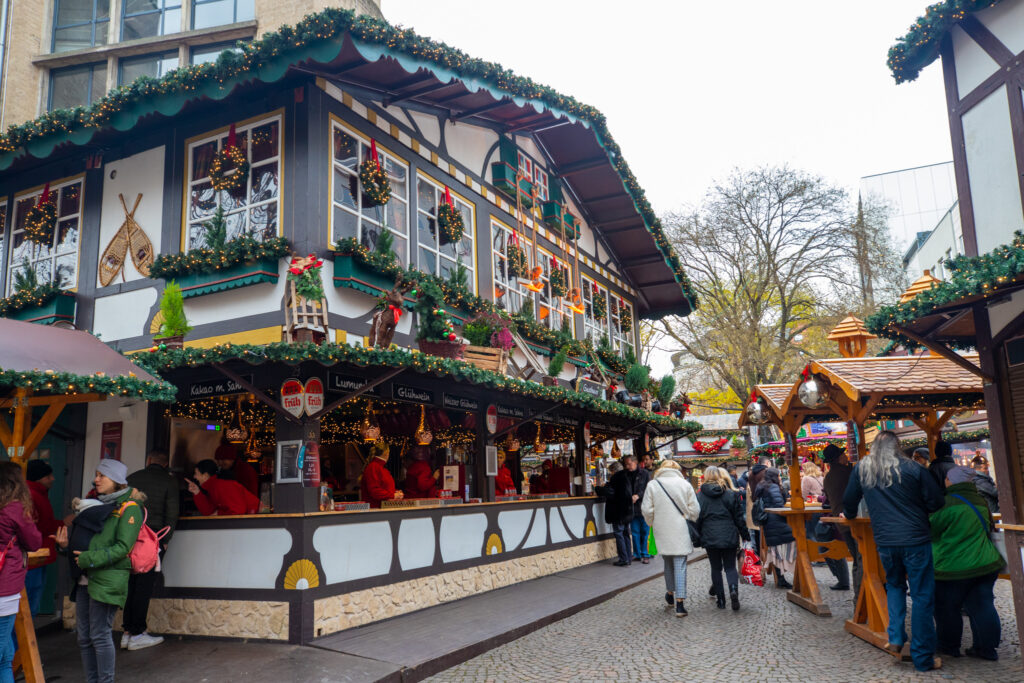 Street Art Murals & Installations
All around Rudolfplatz, you will notice a vibrant patchwork of colorful street art murals. There are also a number of street art installations in the area. Exploring the area around Rudolfplatz on foot is the perfect way to stumble upon street art in Cologne. Most of the murals lie between ​​Aachenerstrasse and Venloerstraße in the heart of the Belgian Quarter neighborhood. We summarize where to find our favorite murals in our Cologne Street Art guide if you would like more information.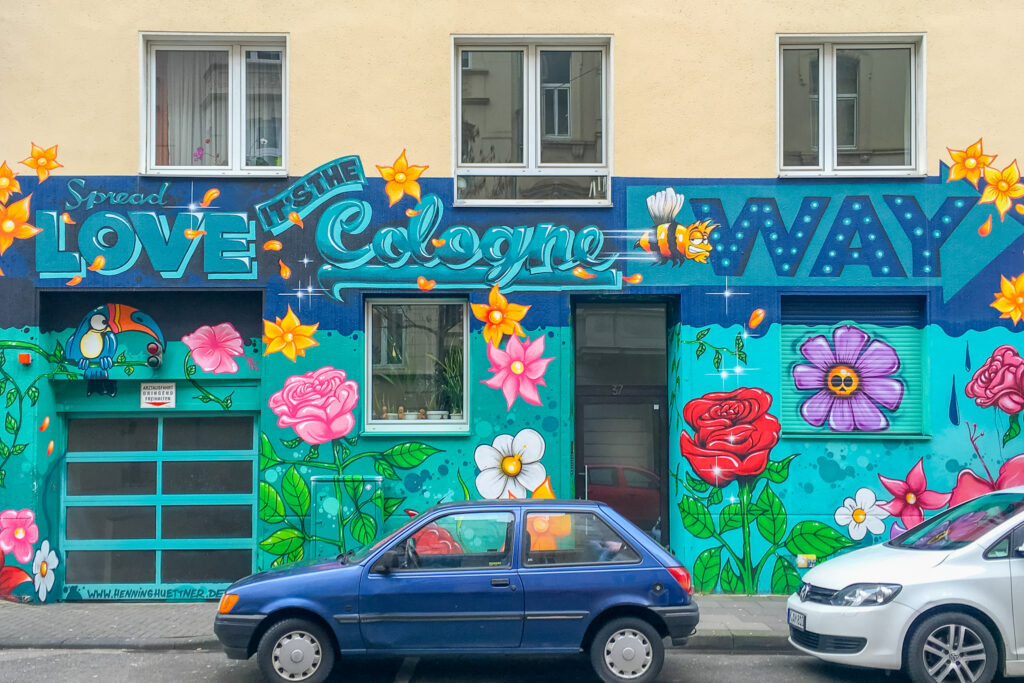 Aachener Weiher
On a sunny summer day, the park surrounding Aachener Weiher will be FULL of local people hanging out. This is one of the most popular parks in the city, thanks to its large open spaces and views of the TV Tower. Weiher in German means 'little lake or pond', so you will also find a manmade pond in the center. There are often geese and swans swimming around the pond. There is a nicely shaded beer garden along Richard Wagner Strasse if you want to purchase some Kölsch. To truly feel like a local, we recommend coming to Aachener Weiher around sunset when people are drinking, grilling and listening to music in the park. It is quite a scene!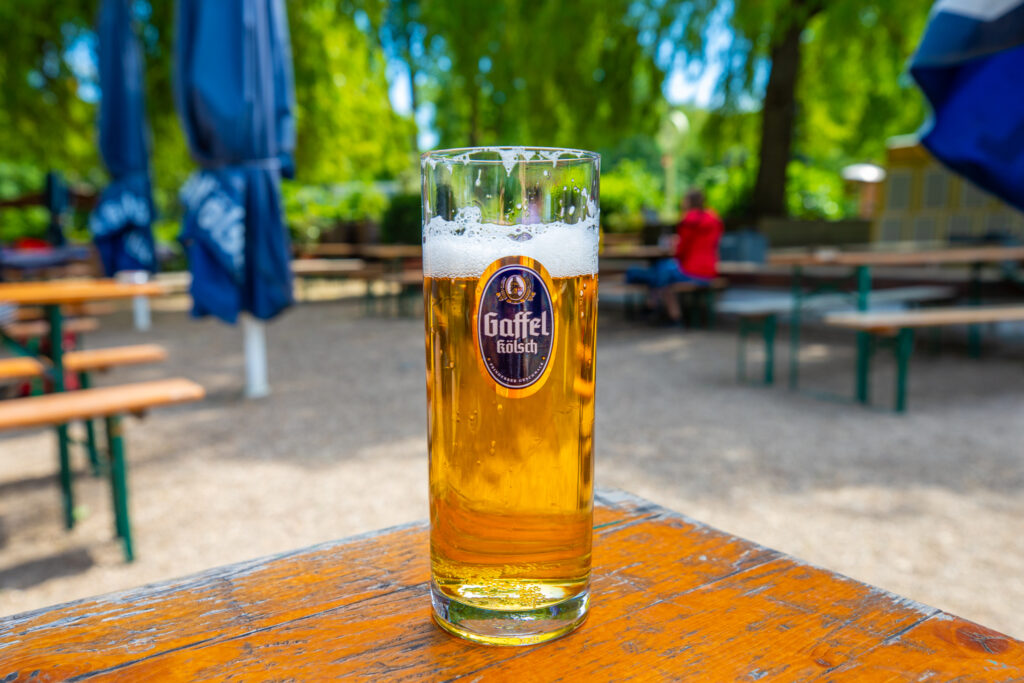 How to Get to Rudolfplatz
Located less than 2km west of the Rhine River and Heumarkt, Rudolfplatz is very easy to access. It sits on Hohenzollernring street, which is a ring road running all the way around Cologne. You can easily access Rudolfplatz on foot, by bike, or with public transportation. It is actually a major hub of transit, with several big bus and train routes connecting there.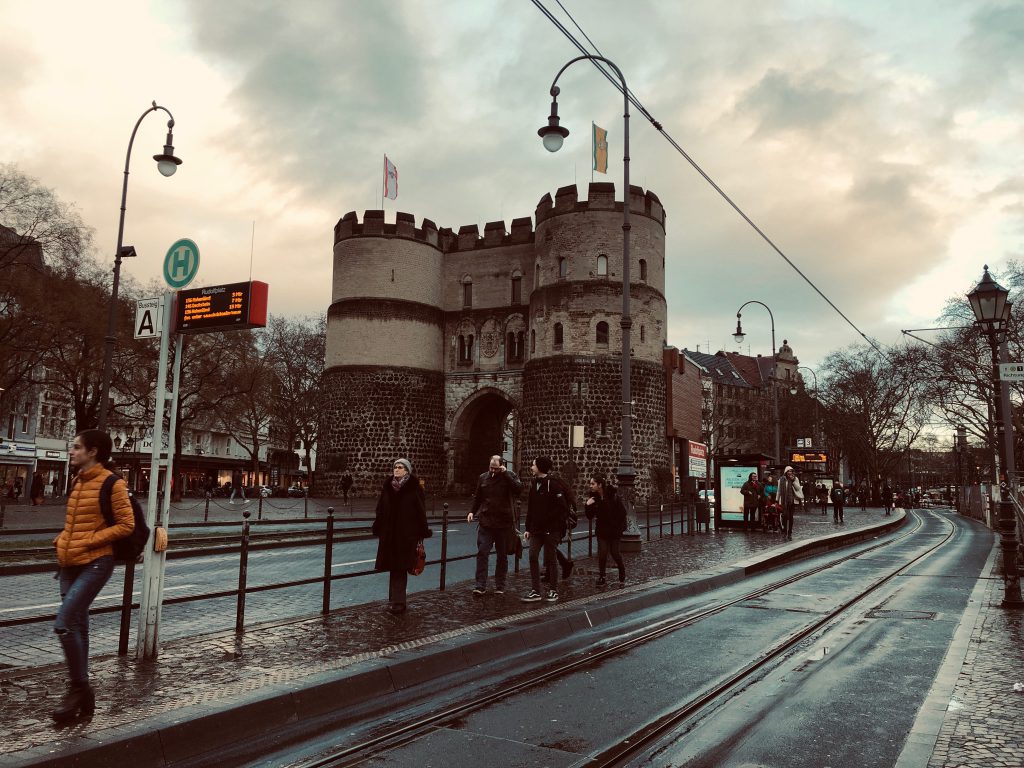 Want to find out more about the alternative sights of Cologne?
We are happy to show travelers around Rudolfplatz as part of our off-the-beaten track tours held through the summer. For more information, leave a comment or get in touch.