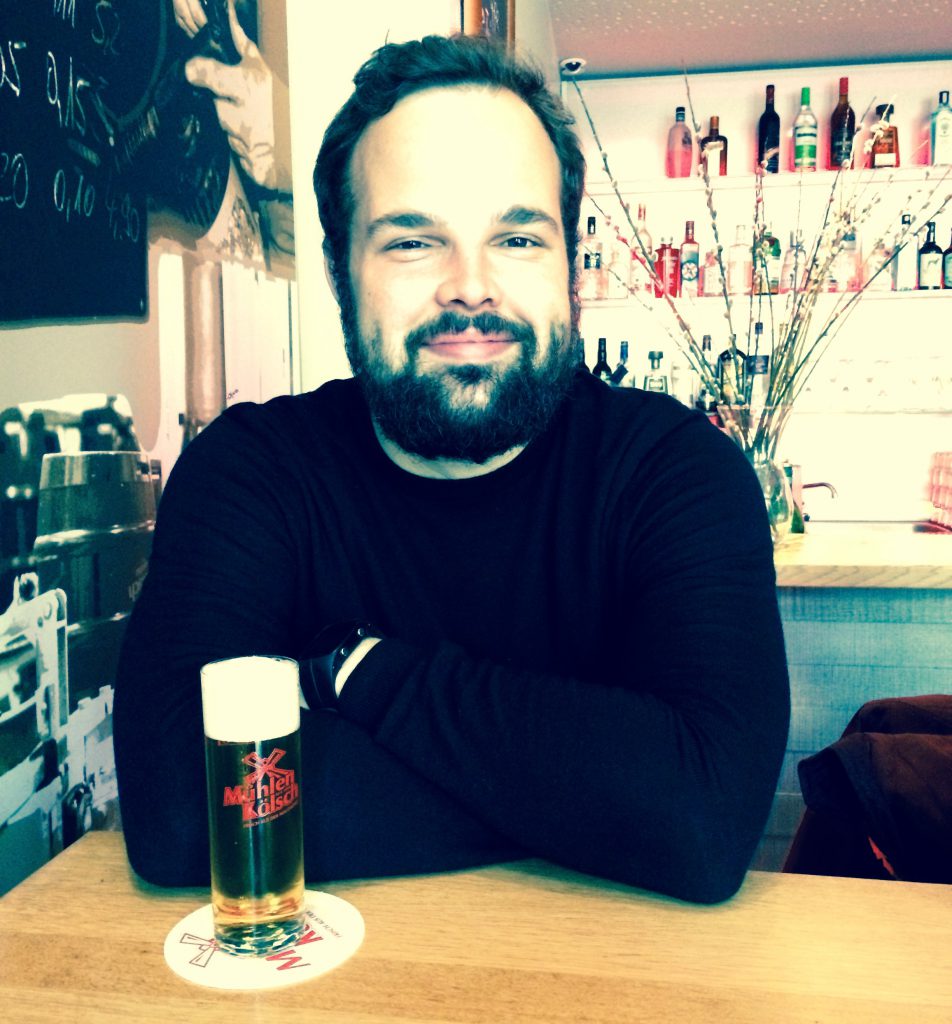 Alex, one of Art of Touring's culinary guides
Cologne residents are passionate about their Brauhaus culture. They love their famous Kölsch beer and love to drink it in their local Brauhaus. These pubs, also known as brewhouses or beer halls, are scattered throughout the city and offer a range of experiences. With so many available, the question for visitors is often: which is the best Cologne Brauhaus?
We took a moment out of our busy program of Cologne walking tours to sit down with Alex, one of our local guides and a enthusiast for Cologne's unique locally brewed Kölsch beer. Read on for the inside view of his top 5 beer halls in Cologne.
From the outset, it has to be said that each Cologne resident has their own firmly held opinions when it comes to all things Kölsch. So below is just Alex's take. Bear in mind that the one thing that people love to do here is to argue about the merits of each and every beer, Brauhaus and culinary dish in Cologne!
Here is a quick rundown:
1 – Peters Brauhaus
2 – Haus Töller
3 – Päffgen Friesenstrasse
4 – Haus Unklebach
5 – Brauerei zur Malzmühle
---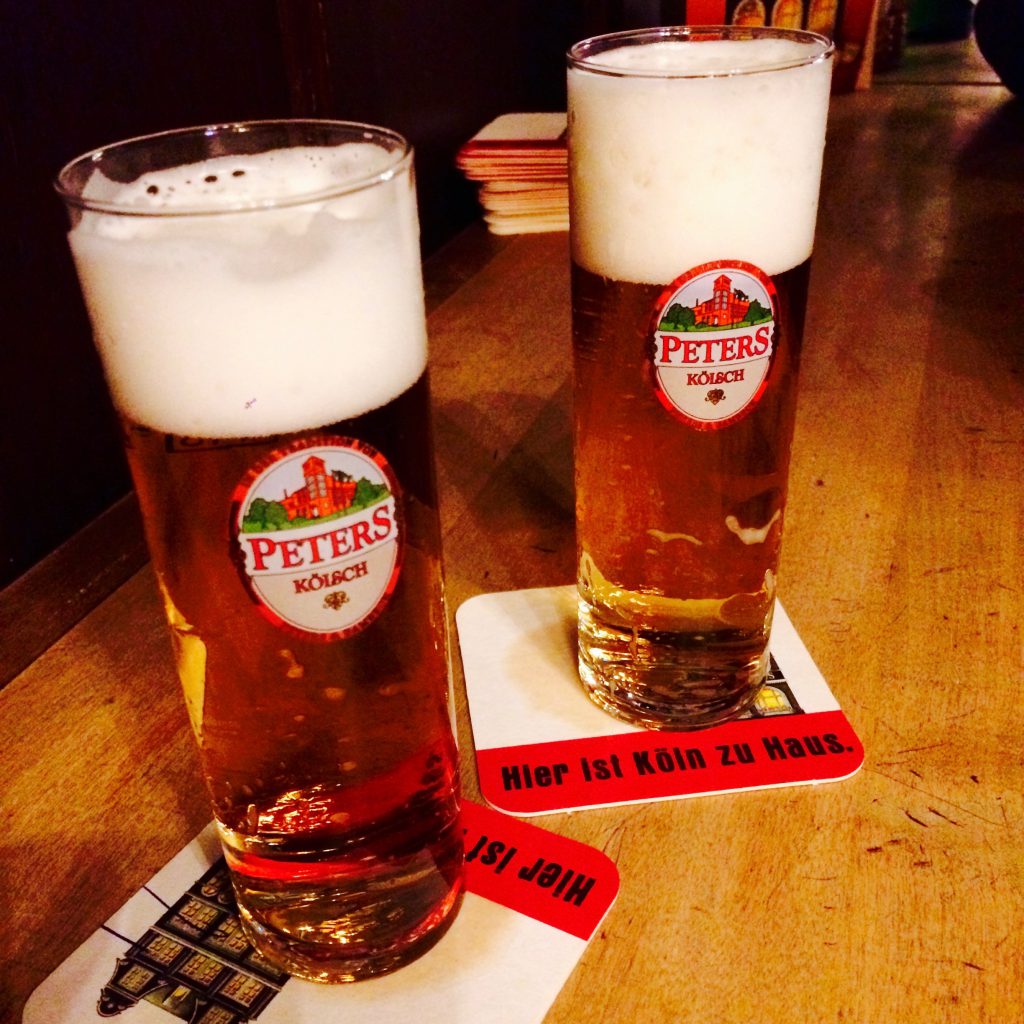 Despite being a stone's throw from both the Cathedral and Old Market square, Altermarkt, both flooded with tourists, Peters achieves the best atmosphere of any Brauhaus. This is backed by a quality food offer and a great Kölsch, Peters Kölsch, which gives the Brauhaus its name.
A word of warning: it can get incredibly busy, especially on the weekend, so booking is advised. However, in this case, its popularity is well earned. "It is Cologne's best Brauhaus", Alex firmly states.
Inside Peters Brauhaus in Cologne's historic Altstadt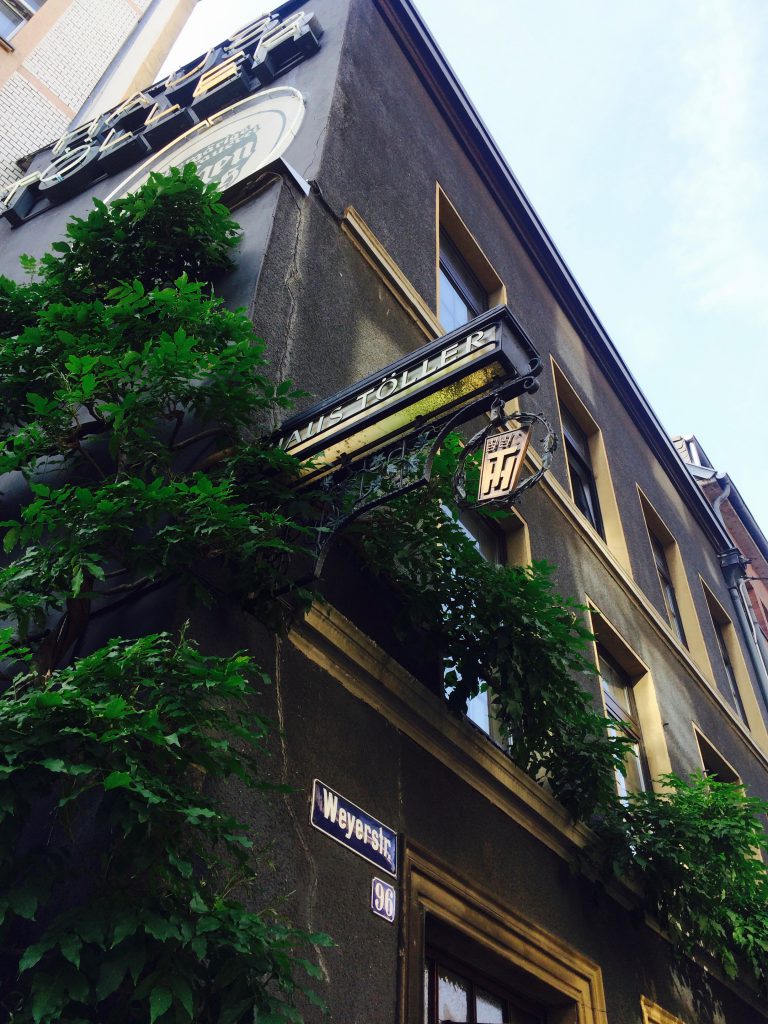 Other great pubs are scattered through the city. To the south west, near Barbarossaplatz, lies Haus Töller. This establishment sells one of Alex's favored Kölsch brands, Päffgen Kölsch. And, he says, "the pub itself is also brilliant". The Brauhaus is a Cologne institution and has a very long history, now in its 6th generation. The building itself is also old and survived the war – a rarity in this city.
What's more, the waiters (known as Körbes) are really passionate about their beer and the culture which surrounds it. One of Alex's best visits ended when a Körbis offered to show Alex's group around after all the other guests had left. Despite the late hour, the waiter seemed to really enjoy taking the time to describe the architecture and the many the historical artifacts found at the site.
A word of warning though, this Cologne institution is closed through the summer months and opens again at the beginning of September!
3
Päffgen on Friesenstrasse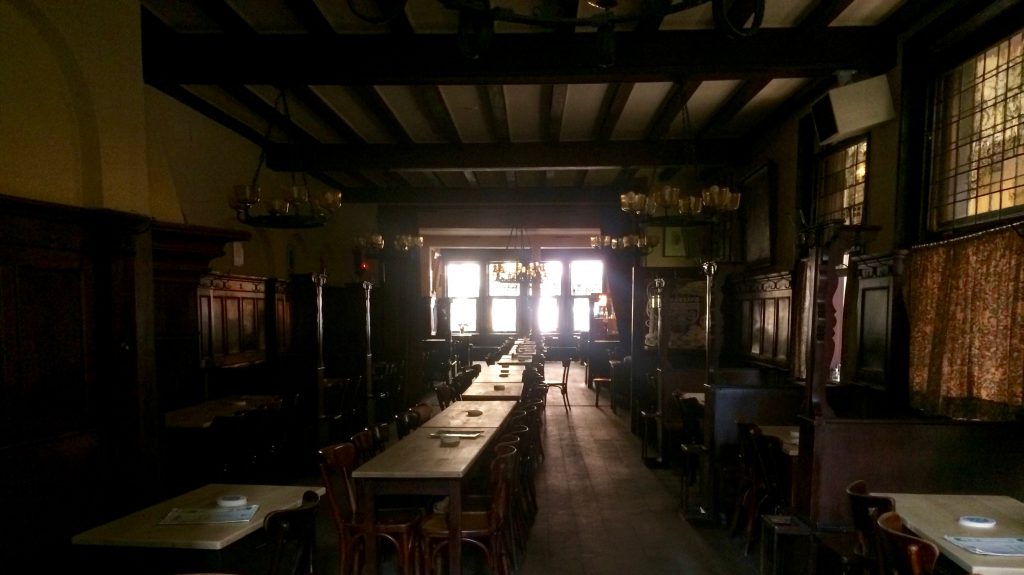 Inside Brauerei Paeffgen, Cologne
Päffgen, as well as selling one of Alex's favourite brands of Kölsch, brewed on site, also offers a nice atmosphere. It isn't too touristy either. The design of the building is interesting, with an open-air courtyard out back which looks into the brewery itself.
What's more, visitors might spot customers taking advantage of the "take away" option. This involves coming to the brewery to collect the beer in barrels, which is the only way Päffgen sells its beer. No bottles in sight!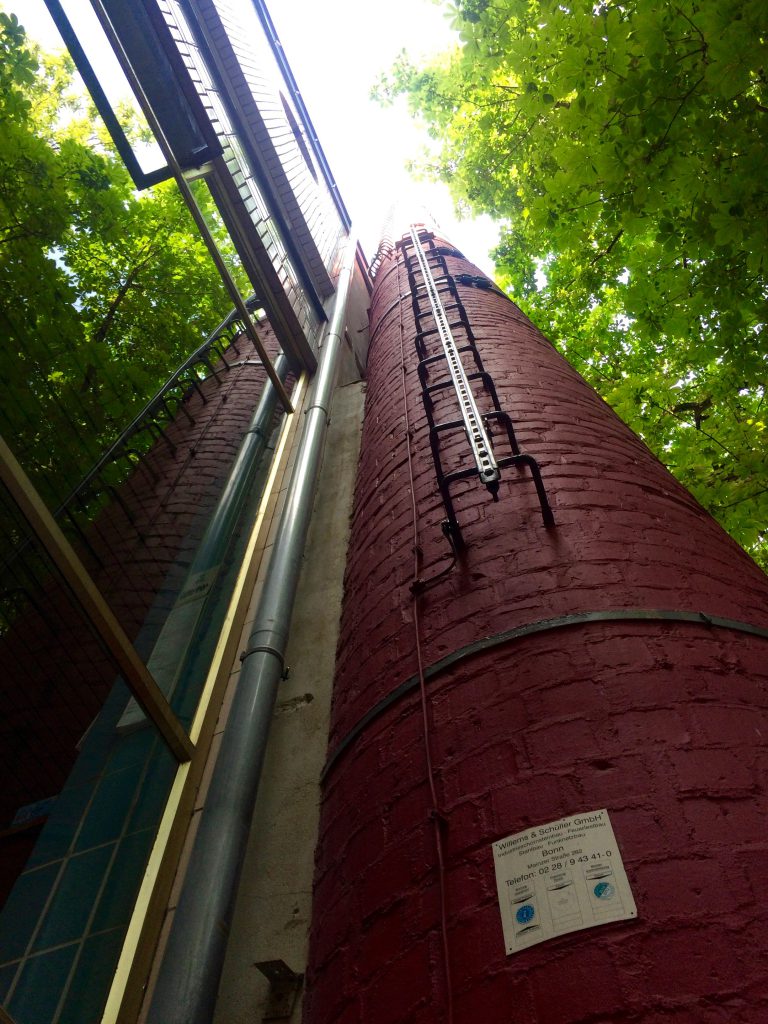 Serving Reissdorf, a good solid Kölsch, Haus Unklebach is known for having the best Karnival party of any Brauhaus in Cologne. On any of the Karneval days, around the time of mardi gras, you can get there at 9.00am and there will already be a massive queue waiting for the doors to open at 11.00am. In the Haus' car park, a stage is built and the best bands in Cologne visit to entertain the crowd. "It's really special", says Alex.
They also have great food. Highly recommended is the onion soup. It is heavy, laden with cheese and cheese-covered croutons, but it is really tasty.
Even it though it is in the running to be Cologne's best Brauhaus, Haus Unclebach is rarely 100% booked up. Especially with small groups, you can almost always turn up and find somewhere to sit. We would also recommend their beer garden, set back from the street and decorated with bright red and white flowers, Cologne's city colors.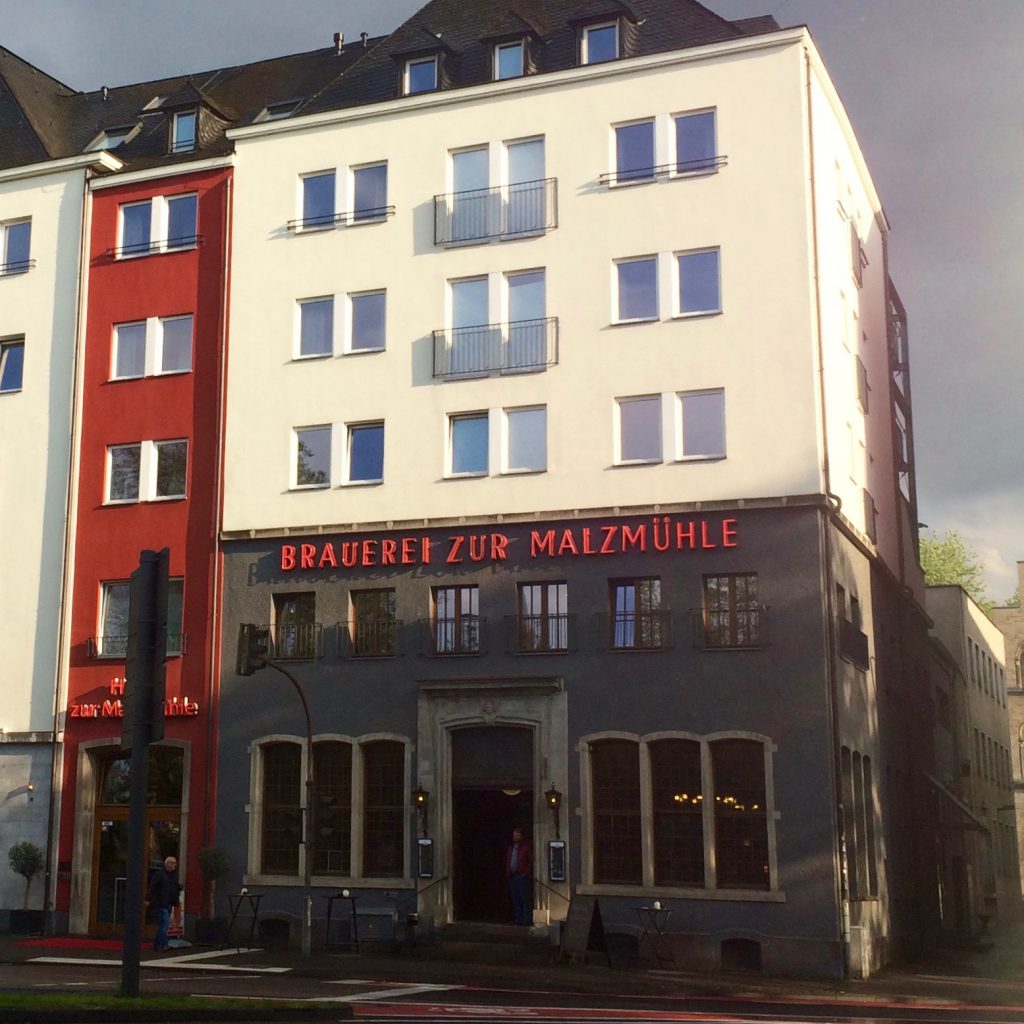 The Brauerei Zur Malzmühle can be a bit loud and touristy, with a lot of visitors but there is such a good beer here, Malzmühle Kölsch, that it is definitely in the running to be the best Cologne Brauhaus. Along with Päffgen, Malzmühle is one of only two breweries still producing beer in the old city of Cologne.
Malzmühle also offers a ranger of beers alongside their standard Kölsch, including a Malt beer – a sweet beer which 2.5% Alcohol which tastes really good. Along with the beer, there is great "Cologne Tapas" (classic snack dishes including Leberwurst liver sausage, raw ground pork Mettwurst, delicious Frikadelle meatballs, traditional Blutwurst black pudding, and original Beemster cheese on dark Rye bread).
Your next steps to the perfect Cologne Brauhaus experience
---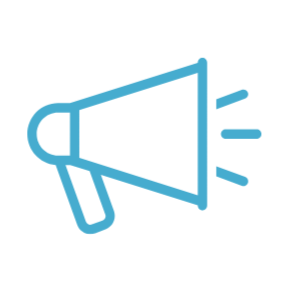 Introducing guests to the Brauhaus culture in Cologne is a big part of what Art of Touring does on our Culinary Tours and Brewery Tours. If you've discovered a Brauhaus you love, comment below.
If you want to find out more, contact us.