During the off-season for our guided walking tours millions of people fill the streets of Cologne. Why would that be? One word: Cologne Karneval.

Read on to let Art of Touring, your local Cologne experts, take you through what you need to know about the festivities.
What is Cologne Karneval?
Karneval in Cologne is in essence one big, long party. It can be summarized by four words beginning with 'S': singen, schunkeln, saufen, and scherzen (singing, swinging arm-in-arm, boozing, joking).

There are two important elements to the festival. On the one hand are the street parties. On the other are the Sitzungen which are staged events. Both are full of music specific to Cologne, drinking, comedy and performance.
Indeed music has always been an important element. They say there are 10,000 songs in existence about Cologne and there are so many Karneval songs it can be bewildering. Playlists like this one give you an idea.
When is Cologne Karneval and how long does it last?
In its broadest meaning, Karneval is a whole season – the "fifth season" which starts on November 11th at 11.11am every year and runs until Ash Wednesday (the start of Lent). After an initial party on 11.11 things calm down.
The festival really starts to pick up pace in January with a program of parties called Sitzungen held usually at the weekend. The climax then begins on Fat Thursday (the Thursday before Lent) which is also known as Weiberfastnacht (the feast night of the women). In 2021 Weiberfastnacht is Thursday 11th February. Rose Monday (15th February 2021) is the biggest day for parades, and on Ash Wednesday (17th February 2021) it is all over.
What is the history of Karneval?
Originally the local Germanic tribes would have celebrated the turning of the seasons at this time of year. Later, Christianity came onto the scene and linked existing celebrations with the idea of getting all your sinful impulses out of your system before Lent.

Karneval in its current form was resurrected in 1823 with a procession through the city. It had echoes of an ecclesiastical procession and those held to celebrate the coronation of a new emperor. However right from the start the whole atmosphere was somewhat tongue-in-cheek. There was then a healthy skepticism concerning the church and political rulers and it is very much still going now.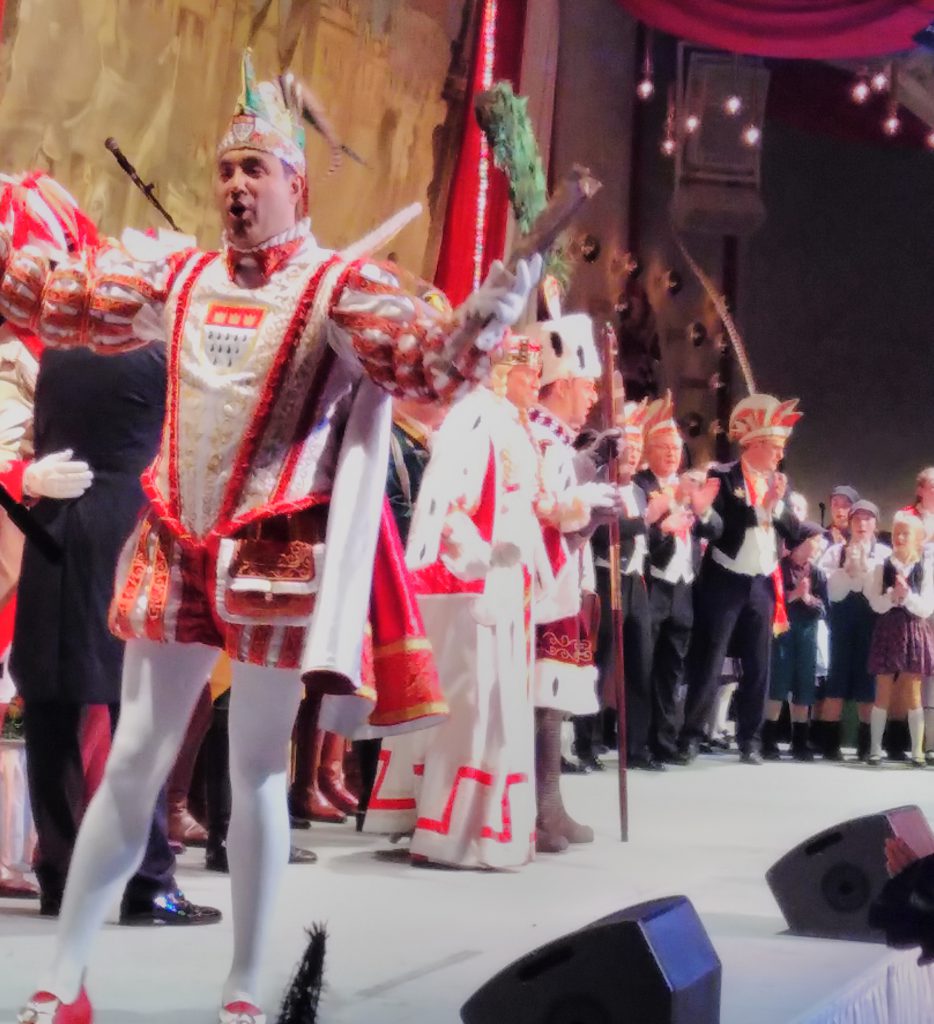 In which city is Germany's biggest Karneval parade?
That's an easy one: with over 1.5 million visitors expected on Rose Monday alone, Cologne is Germany's Karneval capital.
What is Cologne Karneval famous for?
Aside from the sheer scale, Karneval in the Domstadt is famous for its diversity. There is an extraordinary mix of traditional and alternative Karneval societies to be found. Such societies are the backbone of Karneval. They also form a fundamental element of the social structure of the city.
Three Karneval societies, and one special event, that you should know about
The Große – Cologne's oldest carnival society dating from 1823 and known as the "mother of all societies". It puts emphasis on tradition in its costumes and music. It also celebrates its Sitzungen in the historic Gürzenich hall, dating from the 15th Century.

StattGarde Colonia Ahoj – one of the city's most famous Karneval societies with its roots firmly in the city's large LGBT community. It is known for fantastic dancing, singing and musical performances.

Kölsche Kippa Köpp – Cologne's first post-war Jewish karneval society, arriving in 2019 onto the Karneval scene. They aim to show that Jewish people have long had a role in the celebration of Karneval. Their name is a reference to a pre-war jewish bowling club (Kleiner Kölner Kegelclub), which went on to become a Karneval society, the "Kleiner Kölner Klub".

The Immisitzung – this is a cabaret style event featuring performers and artists who live in Cologne but have their origins elsewhere. Its aim is to support the integration of Cologne's diverse communities into the Karneval festivities under the motto "Jede Jeck is von woanders" (every clown comes from somewhere else)
Also noteworthy: the costumes
Karneval is also famous as an event where everyone (and we mean everyone) dresses up in fancy dress. Sometimes it feels like it is the people who dress normally that are the strange ones!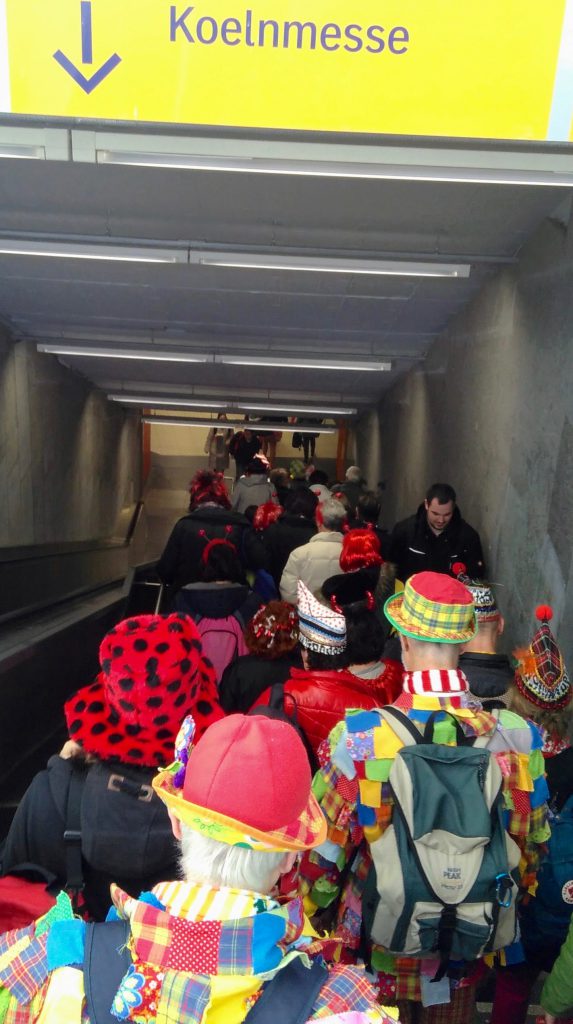 The costumes people wear sometimes have meaning – many link back to the city's religious past or show off the city's colors and coat of arms.
Other costumes have a more practical meaning: cowboy or pilot outfits for men, and nurse uniforms for women, are signs that the wearer is single and looking to mingle!
Why do people love Karneval so much?
Firstly, Cologners love a party. They take full advantage of any excuse to have some Kölsch beers and get to know each other.

Secondly, there is also always something unexpected and unusual to see.
An example is the Geisterzug" (ghost procession), Cologne's alternative parade. It takes place on the evening of Karneval Saturday. It has its roots in political protests against the Iraq war in the early 1990's and continues to have a political emphasis. Each year it goes through a different neighborhood of Cologne. Go along to see all manner of vampires, witches and ghouls!
And finally, returning to the music. It is guaranteed to get to get everyone bopping along!
How can I discover more of Cologne's unique culture?
Art of Touring prides itself on its knowledge of our local culture, in all its dazzling shades. Our best tours are those where discussions emerge with our guests in which we can scratch the surface of the real city of Cologne and reveal its rich culture. Contact us to find out more.