Experience the best highlights of Cologne—the Cathedral & the Chocolate Museum—on one single guided tour! This 3 hour experience includes a city walk, visiting the major attractions like the Dom and City Hall. Discover one of Germany's most storied cities with a rich 2,000 year history. 
Then groups will walk to the Chocolate Museum to learn and taste the magic of chocolate production. Art of Touring has an exclusive partnership with the Chocolate Museum that allows our tour guides to lead groups inside the museum.
Groups will learn all about cocoa and the global journey cocoa goes on before it becomes the delicious bars of chocolate we know and love. Visit a working chocolate factory to see the bean-to-bar process in action. The tour culminates with a private chocolate tasting where groups will sample 4 different types of chocolate. 

Walking tour format, exploring key highlights of Cologne

Chocolate Museum ticket & tasting included

Offered throughout the year, 7 days a week

Flexible starting point around city center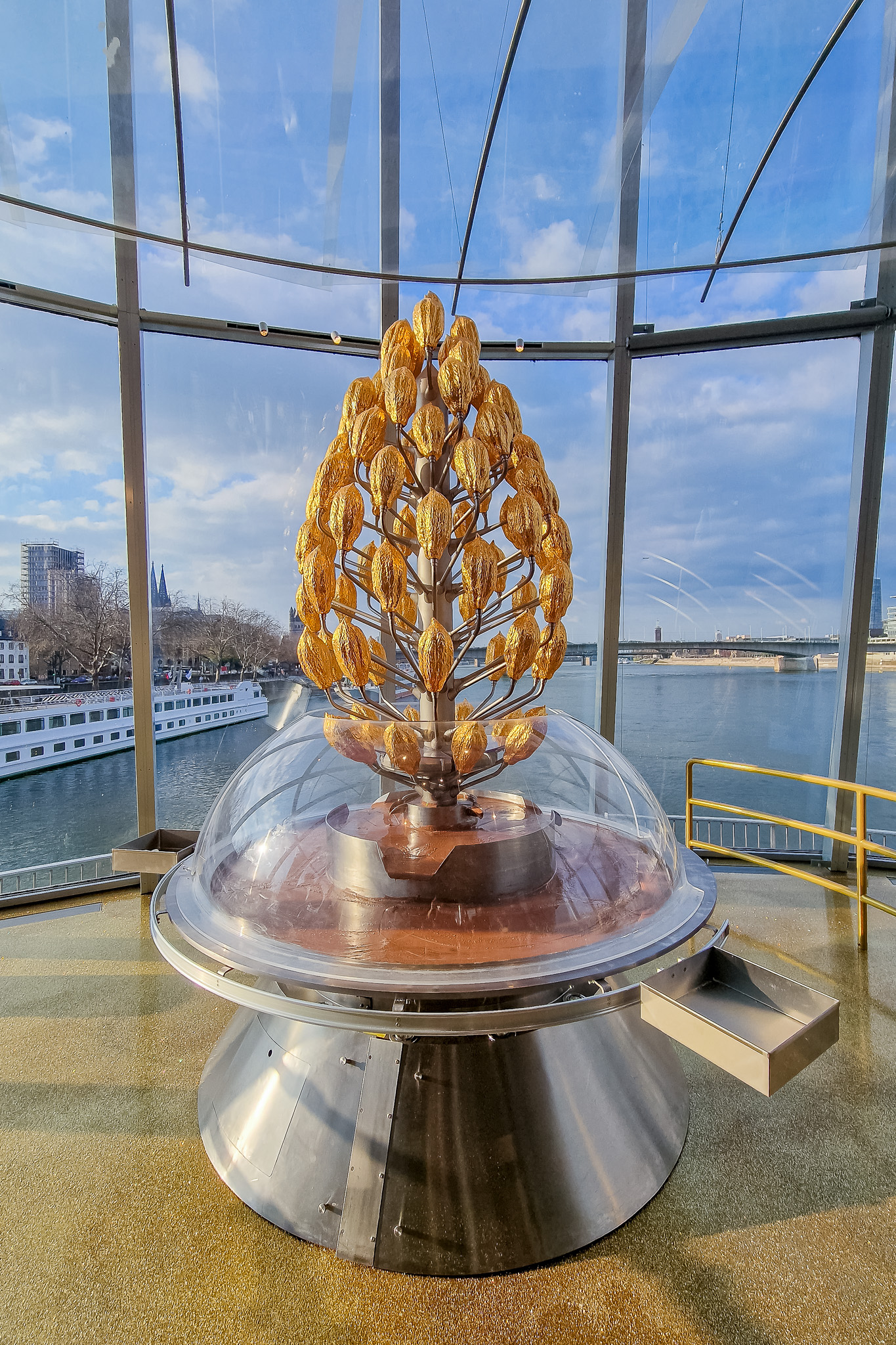 HIGHLIGHTS FROM THIS TOUR
Old Town Walk
Snap the perfect picture at Cologne's most Instagrammable spots. Learn about the interesting history of the cathedral, the Old Market, City Hall, and the Fish Market. 
Chocolate Factory
From roasting and conching to tempering and moulding, there are several steps involved in chocolate production. Visit a working chocolate factory to discover the entire process. 
Private Chocolate Tasting
After learning about its production, groups can finally taste chocolate! Sample cocoa ingredients and finished chocolate, like milk, dark, and chili chocolate. 
Details About Chocolate Tour & Tasting
Duration
Depending on the arrival and timing of the client, this tour can be adjusted in 30 minute increments. It is most often offered in a 3 hour format, but it can be shortened or extended to meet your individual needs.
3 Hours
Adjustable to client needs
Languages
Art of Touring has guides who speak many different languages. Most commonly, we offer English, German or Spanish tours, but other languages can be made available upon request.
Multiple
Language preference based on client request
Starting Location
This tour can start from many different locations, depending on the needs of the client. Most of the time, it will begin at a cruise dock along the Rhine River. However, the location can be easily adjusted to accommodate client needs.
Flexible
Typically Rhine banks or Gereonstrasse
Accessibility
Cologne's Altstadt does not spread out over a large area, so this walking tour is appropriate for all skill and fitness levels. The route can be adjusted to accommodate gentle walkers or families with young children. The museum is handicap accessible with lifts and elevators. 
2-4km
Minimal hills or elevation
Stops
Each of our tour guides takes a slightly different approach to their walking tours of the Cologne's Altstadt. They highlight unique stories and perspectives, giving each tour an individual flair. Every tour will stop at Cologne's key locations, including the Altermarkt, Cologne Cathedral and Fishmarkt. Smaller stops, such as the Farinas Fragrance Museum or Hohenzollern bridge, will vary by guide.
Flexible
Featured highlights and varied individual stops
Are you ready to book this
Chocolate Museum Tour?