Born in Bonn in 1770, Ludwig van Beethoven is one of Germany's most famous historical figures. His music is deeply intertwined with Bonn, connecting the city with music lovers around the world. If you love Beethoven's music, keep reading to discover the best things to do in Bonn for classical music lovers.
At Art of Touring, we specialize in custom tours covering all topics, including Beethoven! We can help visitors explore all the important attractions as our passionate guides tell stories of this quintessential German composer. Reach out to us about creating the perfect Beethoven-themed walking tour for your upcoming visit.
Essential Beethoven: Best Things to Do in Bonn for Classical Music Lovers
Visit Beethoven's Birthplace
Beethoven was born in 1770 at 20 Bonngasse, which today serves as the single most important building for the Beethoven lovers to visit in Bonn. The Beethoven Haus is a museum and concert hall entirely dedicated to telling the story of Beethoven's life. Though not blessed with a happy childhood, Beethoven spent his early life in this house and it is hard to argue that it didn't shape who he would become.
The Beethoven Haus is packed with the world's best collection and artifacts from Germany's most famous composer. Visitors can see portraits, letters, original instruments and manuscripts. They all have a direct connection to Beethoven himself. There are even ear trumpets on display that Beethoven used later in his life when his hearing deteriorated.
Because of the house's small size,the number of visitors allowed inside at one time is limited. As it is one of the most popular things to do in Bonn, we recommend booking your visit online in advance. You will be given a dedicated time slot for your visit. There are audio guides in English but we would recommend booking a guided tour – it is truly the best way to appreciate the magic of the place.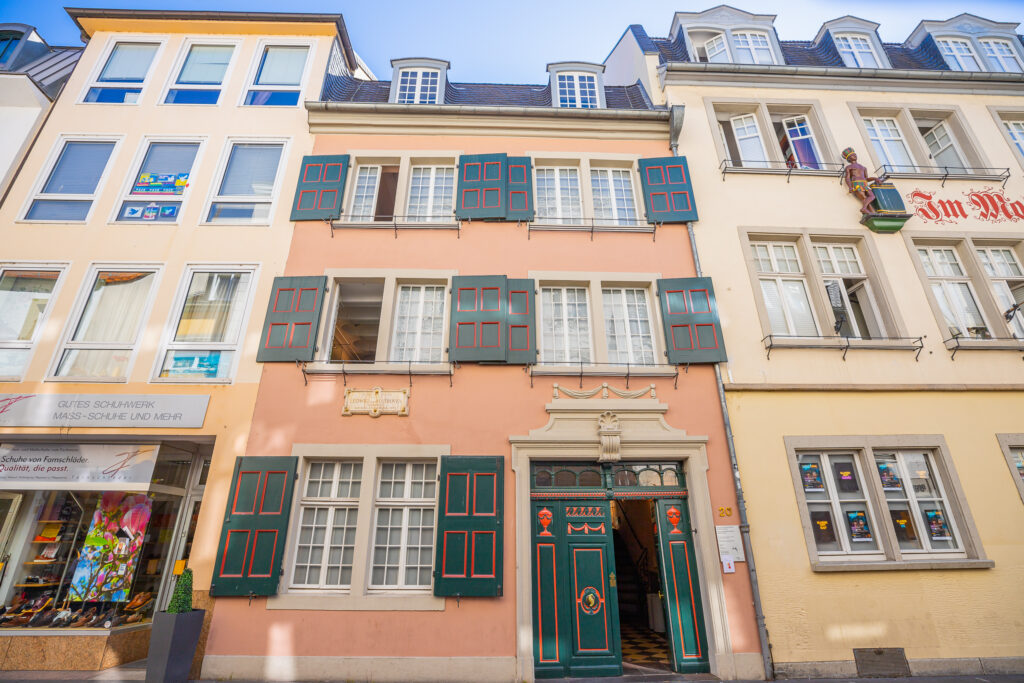 Take a Beethoven Walking Tour
Beethoven didn't stay long in the house of his birth. His life soon started to play out in the churches, houses and streets of Bonn itself. A guided walking tour is a great way to unlock the hidden stories and anecdotes which bring Beethoven's history to life.
At Art of Touring, we specialize in custom tours covering all topics, including Beethoven! Reach out to us about creating the perfect Beethoven-themed walking tour for your upcoming visit.
If guided tours aren't your thing, you can go the "do it yourself" route. The tourism board of Bonn has a useful map with 22 historical markers around Bonn and the surrounding region. Called the BTHVN story, you will see corresponding placards at each location offering a picture of the young Beethoven in Bonn.
Key stops include Remigius Church, the first place Beethoven played an organ, and the Palace Chapel of the Prince-Electors, where Beethoven played his first paid gig. Whether you visit all 22 sites or choose individual stops, this DIY Beethoven walking tour will give you a great overview of the important historical moments in the composer's early life.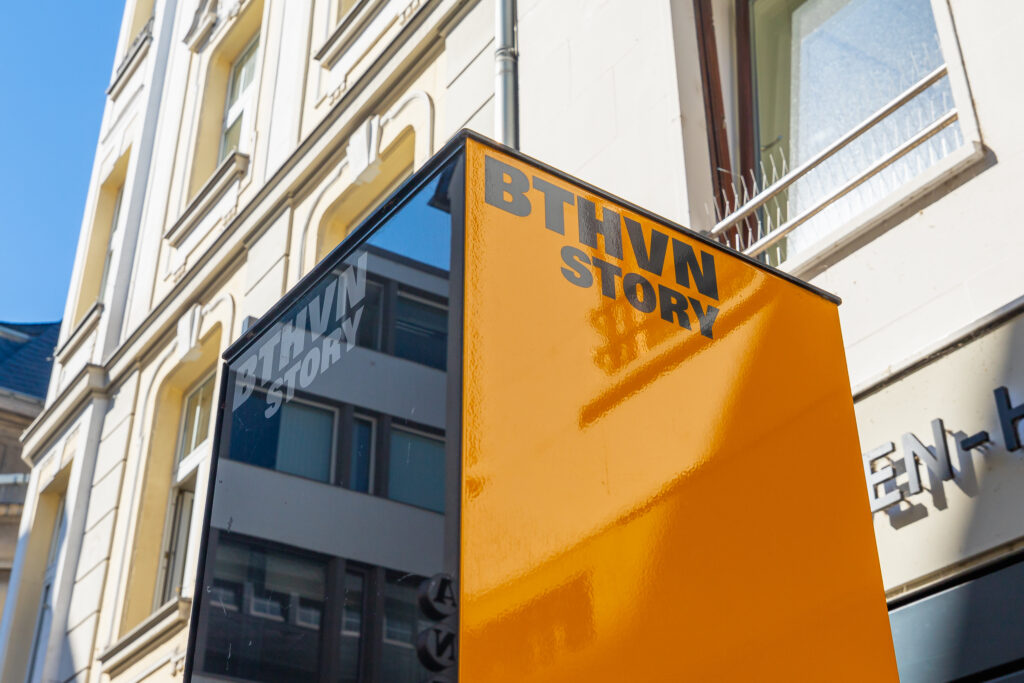 Snap the Perfect Picture at Beethoven's Statue
Make your way to the beautiful Münsterplatz. At the back of this city square, you will notice the largest church in the city – Bonn Münster. Directly in front of the church, you will find the most famous statue of Beethoven in the city. It is one of the most photographed attractions in Bonn, making it the perfect Instagram spot! 
The sculpture was built by Beethoven's admirers for the 75th anniversary of his birth. The guest of honor at the unveiling ceremony was Queen Victoria of England. According to local legend, she was "not amused" when the statue was revealed because the statue was facing away from her. In other words, she got a face first view of Beethoven's behind. How disrespectful!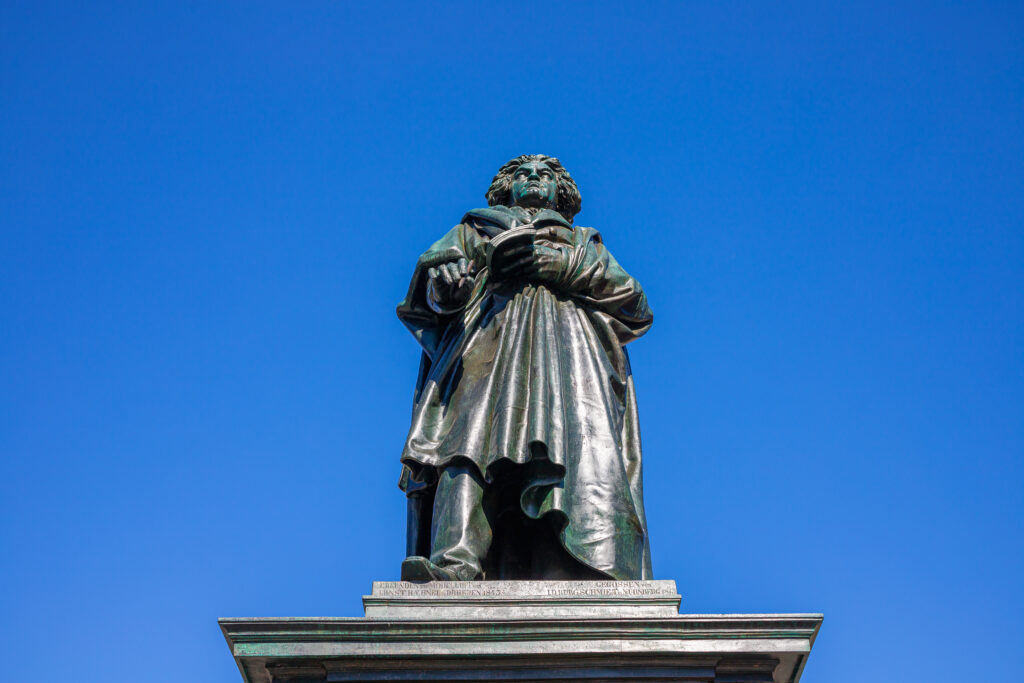 Listen to Beethoven's Music
No trip to Bonn is complete without listening to some classical music, especially not for lovers of Beethoven's compositions. With over 100 concerts taking place in Bonn throughout the year, finding the right concert for you can be a challenge. We're here to help!
The Beethoven Haus is a great place to start. If you have extra time or want to plan around the concert schedule, you should try to make time during your museum visit to attend a performance. The Beethoven Haus offers regular concerts featuring almost exclusively Beethoven's music. These shows take place in the museum's specially constructed auditorium. Early booking for these concerts is essential.
Another quintessential source of classical music in Bonn is the Bonn Beethoven Orchestra. It is among the finest orchestras in Germany, playing contemporary and classical music. The symphony orchestra performs at important artistic functions during the annual Beethovenfest, and it is the house orchestra of Bonn's famous opera house.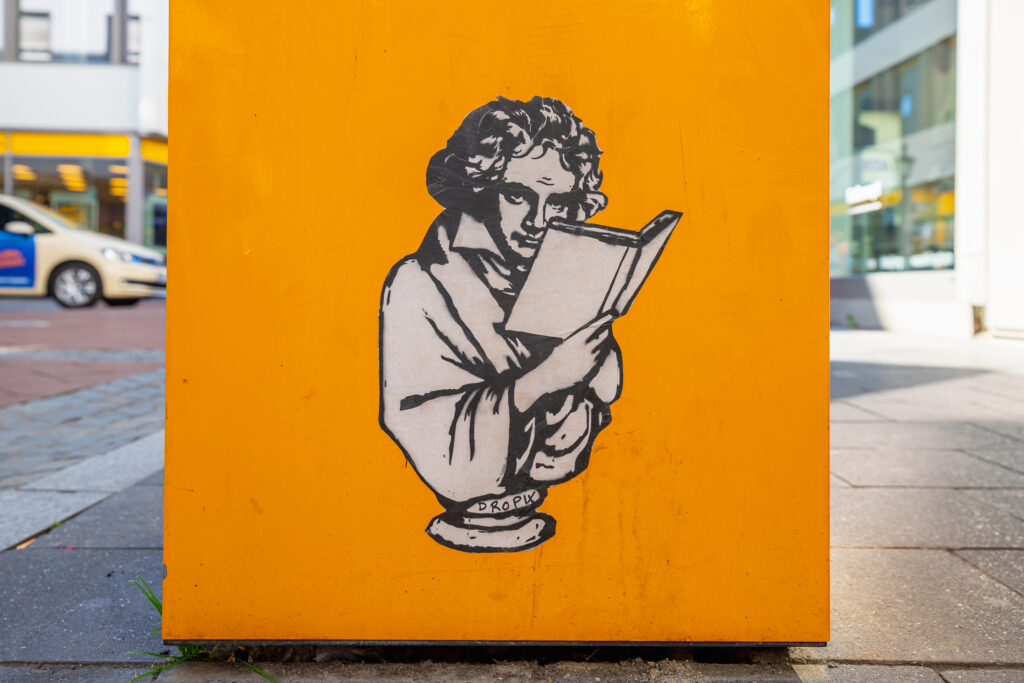 Attend the Annual Beethoven Fest
The high point of Bonn's musical calendar has to be the annual BeethovenFest. Spanning two weeks at the end of August, this is an internationally renowned classical music festival. It draws thousands of visitors each year. It has been canceled two years in a row due to the pandemic, so we expect the 2022 festival to be massive. Attending BeethovenFest is a must-do activity for any Beethoven music lovers!
Ticket packages for the festival can be found on the BeethovenFestBonn website. They have an English-language version for easy browsing. There are a couple of free events during the two weeks, as well as ala carte concert options. You can soak in the atmosphere at an open air concert during the festival, as well as see special performances by musicians from around the world.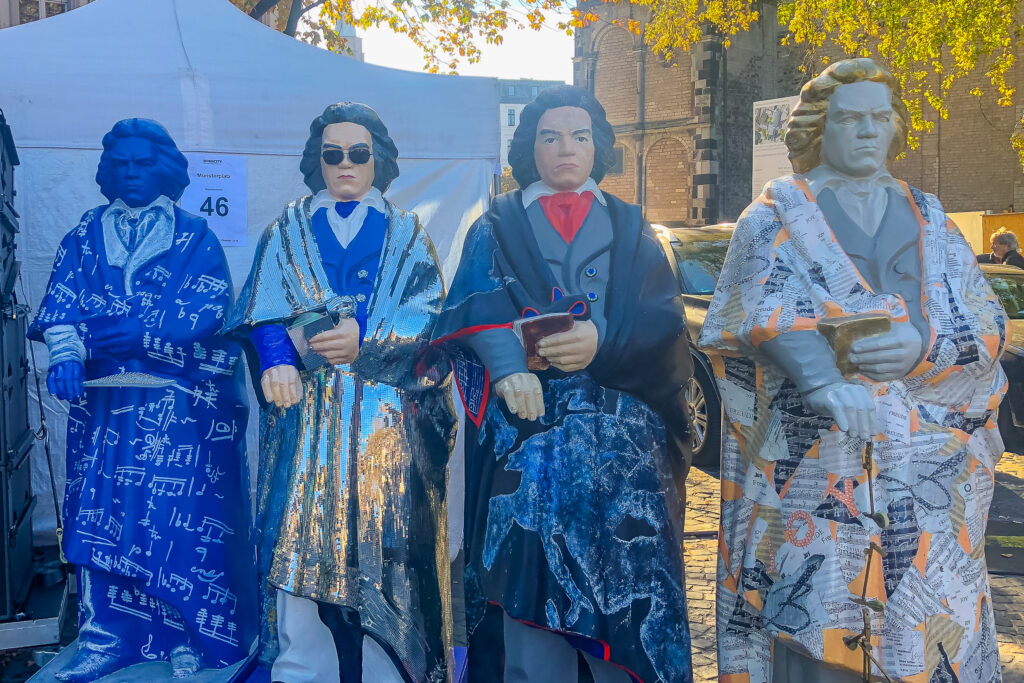 Beethoven's music is seemingly immortal, still appreciated for its radical innovation and creativity. Bonn celebrated the 250th anniversary of Beethoven's birth in 2020, although the fanfare was subdued as a result of the pandemic. Return to Bonn now to experience the magic of Beethoven's music and historical legacy.
Have you been to Bonn? Any Beethoven-related tips to share? Comment below!