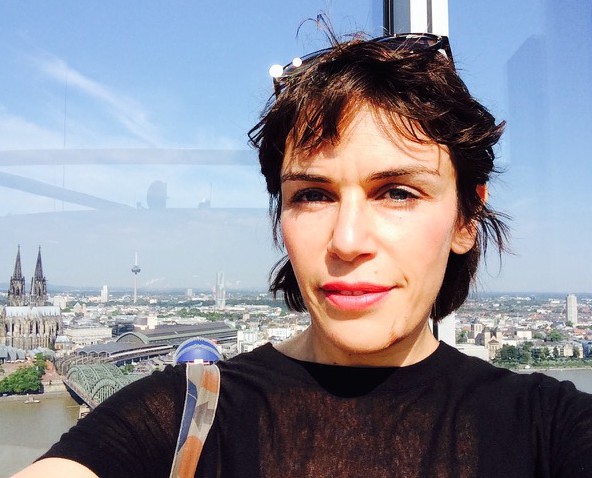 Nadia Dadgostar is the founder and Managing Director of 
Art of Touring,
a highly proficient service provider for guided tours and destination management in Cologne
.
A seasoned travel professional, her personal background is as international and diverse as her company's client portfolio: Born in Teheran (Iran) in 1976, Nadia was raised in Isfahan (Iran), and Florence (Italy), and has been residing in Germany since 1991. Throughout the years, these three cultures exerted a massive impact on Nadia's mentality and business philosophy, combining the best of all three worlds: the hospitality of the Iranian people, the versatility of the Italians, and the efficiency of the Germans.
PROFESSIONAL EXPERIENCE:
From 1999 to 2001, Nadia Dadgostar attended FHDW Business School, followed by various international internships in Singapore and Portugal, and graduated with an MBA business diploma. Between 2001 to 2003, Nadia worked at German publishing company Data Becker. The year 2003 marked the birth of her daughter and the beginning of her passion for guided tours and destination management, starting with an apprenticeship as a tour guide in Cologne. Since 2004, Nadia Dadgostar has been working full-time as a tour guide as well as destination and event expert with a passion for sharing the unique scenic beauty and cultural wealth of the Cologne region.
Asked about her unique approach, Nadia said: "In a nutshell, our philosophy at Art of Touring is to treat every single one of our clients' tours and events as if we were planning them for ourselves."
Hobbies and recreational activities: History, art, traveling, sports, exploring new destinations. Languages: German, English, Italian, Farsi.
David Hingley is a Junior Operations Manager at Art of Touring, managing day-to-day operational issues, recruiting and coordinating our growi
ng team of guides, and researching new tours to offer to our clients.
Originally hailing from Birmingham, UK AND holding a Master's degree from Cambridge. 
Inspired by the German friends and looking for a new challenge, David came to Cologne in September 2017 to deepen his knowledge of the German language and joined a language class. Spurred on by this initial immersion in Cologne's unique culture, he decided to stay and looked for an opportunity to share his passion for the city with visitors. Art of Touring was the perfect and most obvious place to turn in order to achieve this goal.
He loves Cologne for its diversity and rich cultural offer, combined with its manageable size and cycle-friendly infrastructure – and, of course, the cathedral!
Hobbies and interests: Singing in a Brazilian Choir, clarinet, architecture and city planning, languages, Kölsch traditions and cuisine.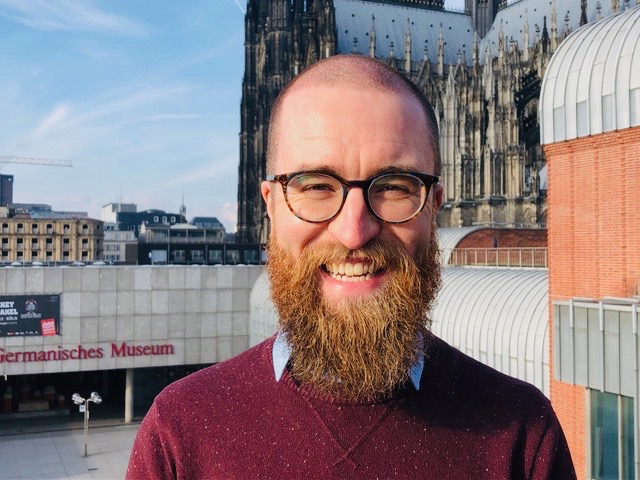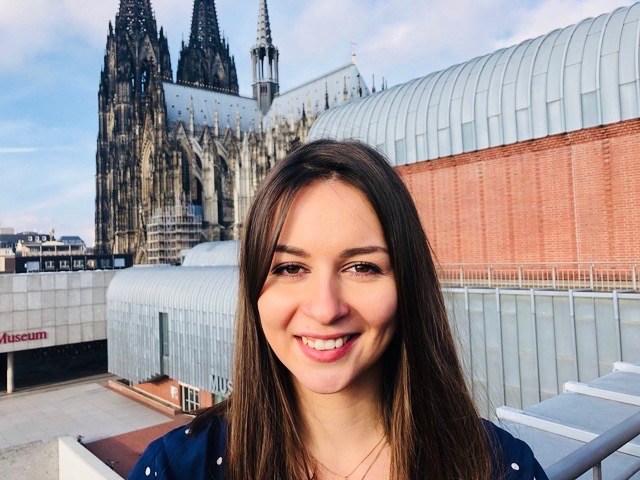 Axelle Chapalain
joined Art of Touring as a Junior Operations Manager in early 2018. Born and raised in Brittany, France, she always felt the need to travel and discover hidden gems in her home region and in the cities she's lived in, in France and abroad. Enthusiastic for learning and promoting destinations, she holds a Master's Degree in Tourism and Cultural Heritage Management. She previously worked as a Tour Operator in a Destination Management Company in Copenhagen, Denmark, where she lived for 2 years. 
When she is not in the office, she will be out exploring more of the surroundings and keeping an eye on new opportunities to share her love of the Cologne Region.
What she likes about Cologne and its region: the proximity and easy access to other main cities and the neighbouring countries; its amazing nature and scenic landscapes; the stunning Cathedral; the friendliness of the people.
Hobbies and recreational activities: culture, photography, art & design, sports, traveling, discovering local restaurants and cosy coffee places.